Breakfast Oatmeal Bites
Breakfast is the most important meal of the day and with school starting many students can't find time to eat .These delicious brown sugar breakfast bites make the morning easy, quick and tasty.
You will need:
2 cups rolled oats
1 teaspoon baking powder
1 teaspoon cinnamon
1/4 teaspoon salt
1 3/4 cups milk
2 eggs
2 teaspoons vanilla extract
1 tablespoon brown sugar
Directions :
Preheat oven to 375 F and lightly spray non-stick spray into a 24 mini muffin pan.

In a medium bowl, combine rolled oats, baking powder, cinnamon, and salt.

Add the milk, eggs, and vanilla extract and with a fork, combine well.
Scoop about 1 ½ tablespoons of oat mixture into each of the mini muffin slots (to the top). Making sure to evenly distribute the liquid and the oats into each hole.
Lightly sprinkle each muffin top with a little brown sugar (optional).
Bake for 22-25 minutes until the tops are light brown and the oat mixture is set.
About the Writer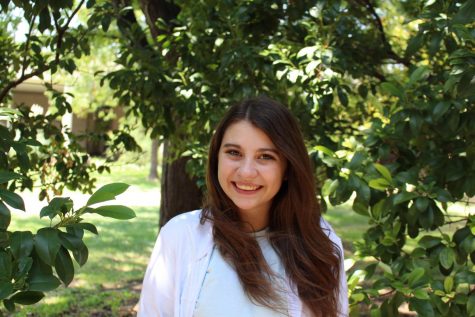 Daisy Burton, Writer/DIY Guru
My name is Daisy Burton and this is my second year on the Sandstorm staff. I have a dog named Pippa and I am terrible at math.