Six Artists Place at Tri-State Fair
Hang on for a minute...we're trying to find some more stories you might like.
With creative minds at hand, six students placed in their division of art or photography at the 2018 Tri-State Fair.
Students submitted photography, photo manipulation pieces, drawings and paintings.
Junior Patience Burr placed first in the drawing contest for her  Elizabeth Taylor piece.
"I drew a picture of Elizabeth Taylor in the in the 1950s. I drew it because it looked cool and I like old stuff," Burr said.
Sophomore Elijah Voller placed second in the drawing category for his creation of Jesus on the cross.
"It's a picture of Jesus on the cross. I thought it was a really intense moment and would be a good thing to draw," Voller said.
Senior Kaycee Humphrey placed 2nd in the painting category for her heartfelt painting showing off her best friend and love for music.
"I painted my best friend Zoey and she was holding a ukulele in front of her face, so you saw half of her face and half of the ukulele. We were just hanging out and I was playing my ukulele and we were like 'oh we should take a picture'. I thought that it meant a lot because music for me is kind of a big deal and so its like half of my heart is music and I wanted to paint that," Humphrey said.
Senior Vincent Inthavong placed sencond in computer manipulation for a creative merge of two self-portraits.
"It was a picture I took in Colorado and I took it back here and Photoshopped it a bunch. I turned everything black and white and I put the color back on myself, then I had this picture of a close up of my face and I kind of tried to blend that in a little bit," Inthavong said.
Junior Caleb Harrison took first place in the black and white photography contest for his photo taken at John Stiff Memorial Park.
"Over at John Stiff, we were out on a small field trip and there's the playground set where you can move all the blocks around. I decided to get a little creative and spell out love on it and when I got back I switched the colors to black and white because I didn't like the original color," Harrison said.
Junior Breeahna Allen placed 3rd in the computer manipulation category for her imaginative overlap of photographs.
"It was a picture of a camera sitting on the bleachers at John Stiff and there's a frog statue at the botanical gardens playing a violin, dressed in a little tuxedo. I took him and put him in front of the lens as if he was reflecting off the camera," Allen said.
These artistic teenagers had the privilege to have their pictures and drawings displayed in front of the thousands of people that attended the fair.. 

About the Photographer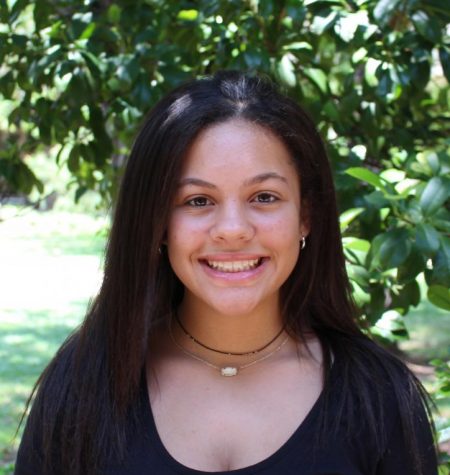 Vania Haley, Writer
My name is Vania Haley and I'm a first year staffer. I run track and I like Taco Bell. I have lots of school spirit and I have a dog named Finn.