All-Region Choir Results
Hang on for a minute...we're trying to find some more stories you might like.
This years All-Region Choir competition was a huge turnout for the school with 33 people advancing out of 58. Only the top ten from each group of vocalists will advance to the Pre-Area Audition.
"It is very difficult because after district, you move on to new music that is even more advanced than the last. We weren't very familiar with the music so it was very nerve racking but the whole experience was worth it," senior Kandace Gibson said.
Everyone is excited to see if they can advance to the next round. If they advance to Area they will then have a chance to go to State, if they get through another round. Everyone is doing what it takes to prepare by rehearsing and going over their notes every chance they get.
"Lots of preparation. Any free time I have I work on it. The audition doesn't focus mainly on rhythms and pitches, it focuses on musicality and phrases being cohesive," junior Kayden Burns said.
Sandies will compete to advance to Area on Dec. 7th at Amarillo College.
Students placing in all region choir are:
Soprano I
Grace Weaver, 4
Elizabeth Wright, 5
Abbie Terrell, 6
Maddie Brown, 7
Mia Spidel, 10
Soprano II
Rachel Haase, 3
Erin Hinds, 5
Chloe Spellman, 6
Katie Simpson, 8
Emily King, 10
Faith Nevarez, 1st alternate
Alto I
Jordan Bohannon, 8
Gracie Spidel, 9
Nikki Cobb, 10
Emily Williamson, 1st Alternate
Valarie Miles, 2nd Alternate
Alto II
Kandace Gipson, 1
Abigail Martin, 5
Savannah Vokes, 8
Brianna Brantley, 2nd Alternate
Tenor I
Ethan Worsham, 1
Jacob Terry, 4
Ivan Ortega, 5
Grant Denny, 6
Robel Michael, 10
Caleb Hickmott, 1st Alternate
Tenor II
Jaxon Nash, 2
Riley Blacksten, 3
Tate Hale, 5
Seth Meason, 7
Andrew Horton, 8
Ethan Reeves, 9
Mason Maxwell, 1st Alternate
Parker McKinney, 2nd Alternate
Bass I
Truett Corder, 7
Canon Perkins, 9
Conner Unwin, 10
Bass II
Kayden Burns, 1
Broderick McAfee, 8
Ben Burks, 10
Jake Williams, 1st Alternate

About the Writer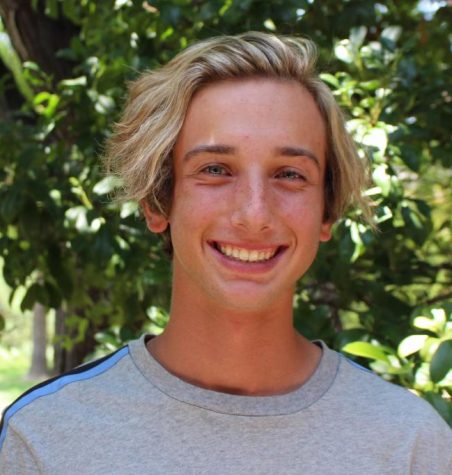 Jackson O'Hair, Writer
My name is Jackson O'Hair and this is my first year on staff, but I was also in Yearbook. I'm in tennis and I like Hot Cheetos.