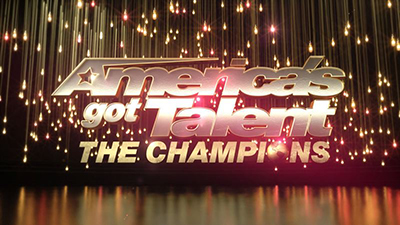 property of ABC
America's Got Talent: The Champions is a reality television series spin off of America's Got Talent that airs on NBC. The series premiered on January 7, 2019. Described as "The Olympics of Talent" it features winners, finalists and other successful contestants from previous seasons of America's Got Talent alongside acts from other got talent franchises worldwide, competing for spots in a championship final. The series is expected to contain seven episodes.
With five episodes already done, the show is unlike anything the public has ever seen.
Every week the show has ten contestants return to compete against each other and only two acts move on to the finale. A different judge gets to use the golden buzzer each week, which automatically sends an act through to the finals, leaving only one act out of nine to get the chance to be put through. At the end of the show, the audience who have been hand chosen as "super fans" from all fifty states will vote one act into the finals.
The first episode had some of AGT's favorites come back for the first legendary episode with the first ever winner of America's Got Talent, Bianca Ryan to start it off. Bianca performed "Say something" by a Great Big World, which got her to the top three. Sofie Dossi, a contortionist/aerialist, performed a routine with an aerial performance. Hanging herself in the air and ending the routine by spinning herself like a fidget spinner, which also got her into the top three. Preacher Lawson, a crowd favorite comedian, did a comedic routine which got him in to the top three as well. The episode ended with Sofie Dossi coming in third and Bianca Ryan outvoted by Preacher Lawson. Lawson will join Great Britain's Got Talent winner, Susan Boyle who was awarded the Golden Buzzer by judge Mel B.
The second episode consisted of some of the last season favorites. Darci Lynne a singing ventriloquist sang "Proud Mary" with her puppet Oscar, that got her into the top three. Christina Ramos, Spain's Got Talent's winner, sang an opera version of "Bohemian Rhapsody" which got her into the top three. Courtney Hadwin, last year's crowd favorite sang an original which got her into the top three. The episode ended with Courtney Hadwin coming in third and Darci Lynne outvoted by Christina Ramos. Ramos will join Deadly Games, a knife throwing duo who was awarded the golden buzzer by judge Heidi Klum.
America's Got Talent: Champions has five more episodes and airs every Monday at 8/7C.