National Championship
Hang on for a minute...we're trying to find some more stories you might like.
Clemson and Alabama battled for the 2019 National Championship title Monday, Jan. 7. Alabama suffered a gruesome 44-16 loss to the Tigers.The rivalry between these teams has heightened over the years because of the consistent play off match ups. Since Clemson made their mark in Monday night's game, people are beginning to question who college football's premiere team will be in the years to come.
Alabama's defense, known to be unstoppable, was shocked when they couldn't shut down freshman quarterback, Trevor Lawrence. The Tide saw Lawrence as no threat, but the True Freshman proved himself worthy when he helped his team put up 31 points on the board going into the half. The same could not be said for Alabama's quarterback Tua Tagovailoa. To begin Clemson's 7-0 lead, Tagovailoa threw a pick-six. From then on Alabama was never able to regain confidence on both sides of the ball.
The so called "dynasty" team was not living up to their name. Alabama made some uncharacteristic mistakes. There was a critical PAT missed, multiple fumbles and a fake field goal attempt that failed. Coach Saban was shaken and he made it obvious. Meanwhile, the Clemson sideline was loud and proud to see their team excel.
Clemson is the first team since 1897 to finish the season 15-0 and the Tigers' very own Trevor Lawrence is the second true freshman quarterback to win a national championship in history. Head Coach Dabo Swinney stated that he and his team were going to celebrate their win, but come Friday the team was going to meet to discuss the plan for next year. He hopes to put yet another National Championship trophy in his case.
About the Writer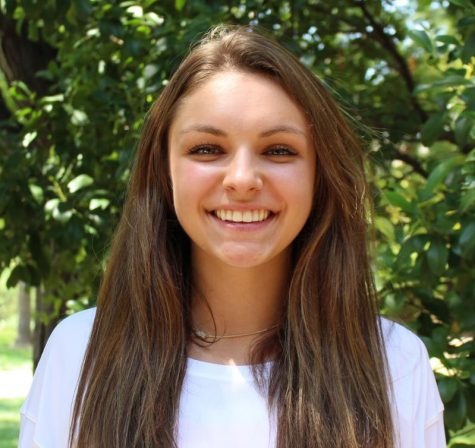 Corrin Davis, Writer
My name is Corrin Davis and I have been on the Sandstorm staff for 2 years. I play on the volleyball team and I'm into Student Council. I have lots of...