Motown Magic
Hang on for a minute...we're trying to find some more stories you might like.
Amarillo Highs annual Sandie Revue was held on February 1. Choir students put in a month of hard work and perseverance to make this years performance unforgettable. Motown magic, the theme of the concert, brought laughter and joy out in every student.
The cast had a great time putting on this show and even threw a cast party to celebrate all of their hard work. After many long shows, the choir students took a minute for themselves and had a great bonding experience. They shared laughs, and made unforgettable memories that they will carry for a lifetime.
"My favorite part about sandie revue was the cast party. It was kind of like a celebration after straight performances. It was one with music and a lot of dancing. It was just a great time all together and we had a lot of laughs" sophomore, Briana Brantley.
Not only did these choir students get to show off their musical abilities, they also got to embrace their inner love of dance. It wasn't easy yet each student managed to get on stage in front of hundreds of students and take advantage of showing off what choir is all about. It was a group full of love, encouragement and friendship.
"Sandie Revue was an amazing experience as always, but behind every smile that was shown, every note that was sung, came hard work and dedication to reach a state of satisfaction. My favorite part was getting closer to the choir kids while satisfying my desire to dance" junior, Nikki Ezbon.
Choir students did find this experience fun but it was also time consuming and took a lot of dedication. Not only did these students have to spend their time practicing, they also had to contribute to writing the scripts and some of the songs. They spent hours a day to make this show possible for each student to enjoy.
"We start practicing at the beginning of january and it's kind of mass chaos from then until and show time. I work with new sound and we actually have write the show and write the song and in addition to preparing for our dances with bellconto" senior Emily Williamson.
For every student that watched it happen, to the choir kids that put in their own time and energy, Motown Magic will always be the show that won't be forgotten.
About the Contributors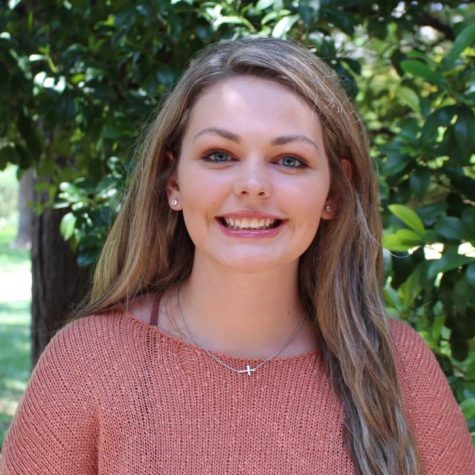 Zoey Shepherd, Writer
My name is Zoey Shepherd and I'm a first year staffer. I'm in wrestling and I love Grey's Anatomy.