Peyton Conner Player Profile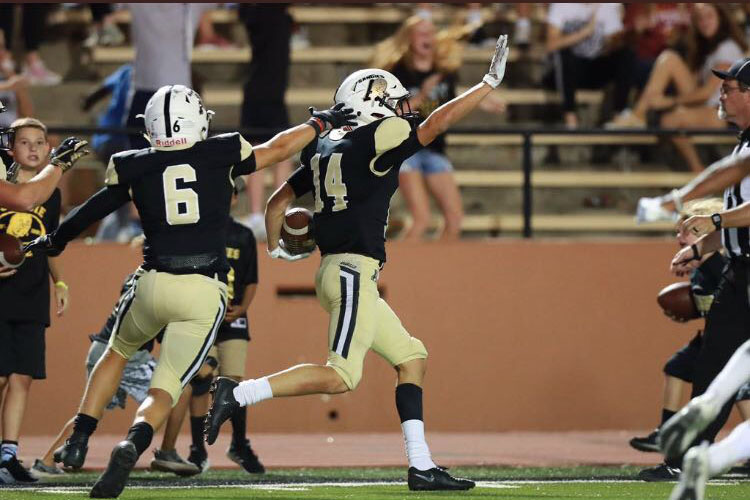 Whether in or not, Peyton Conner cemented his name into Amarillo High history with a "toe tap" game-winning catch against the Tascosa Rebels. His story doesn't begin or end here, only another chapter in his life story. This is Peyton Conner.
Conner's mom, Misty, dad, Chad and stepmom, Alice, contributed to the man Conner has become. His supporters also include his older brother, Keevin (21) and his younger sister, Addyson (9), making him the forsaken middle child of family. 
 "All of my paren
ts have had a huge impact on my sports career, but my dad has been there for more of my sports, he's the reason I know what I know because he coached me all the way up until high school," Conner said. "Keevin's my best friend, we used to not be very close, we would always fight, but ever since high school started, and him being at college, he's had a huge influence on my athletic life. I don't think I'd be where I'm at now without Keevin. Addyson, on the other hand, is kind of a brat, but I love her to death."
Conner, originally from River Road, admitted that going to Amarillo High was probably the "best decision he's ever made." 
"I wanted something bigger and better, something that would push me, and [River Road] wasn't doing it for me. River Road, to me, had no competition," Conner said. "I'm planning on playing baseball at the next level and Amarillo High has always been the best at baseball in town, so that's why I moved here my freshman year."
Conner has always maintained good grades making him an example to other players trying to become student athletes. 
"I do my best to make straight A's, I do my best to make the best grades I can, it goes far when you're trying to go to college," Conner said. "Grades are some of the biggest things coaches look for, and while I do have straight A's, I definitely don't have any C's." 
Peyton Conner, a multi-sport athlete, plays both football and baseball. Though he plays football, his first love is baseball. Conner, a center fielder, also doubles as a pitcher. Colleges like Lubbock Christian Academy, University of Central Oklahoma and University of South Eastern Oklahoma have scouted him to pitch for them. Conner says he is a situational bunter and solid hitter. He does not strike out a lot, but strikes out a lot of people. When on the mound, his go-to pitch is a two-seam fastball away. With great location, the pitch has become his go-to in big time situations.
With football season upon him, Conner fully invests his time into the season but has his own opinions on how the current season has progressed.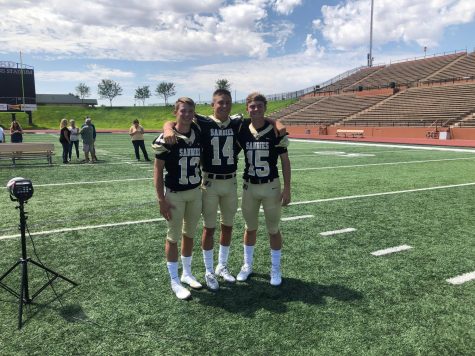 "Losing to Frenship was probably the best thing that happened to us. The team didn't have the right mindset going into the season, but the loss [to Frenship] really changed everyone's perceptive. Ever since the loss, our preparation has been a lot better and we're all-in-all more focused," Conner said. "The game against Rider started off rough last week. We came back, but some calls didn't go our way, but now we're focused on Randall."