Singers Make All-District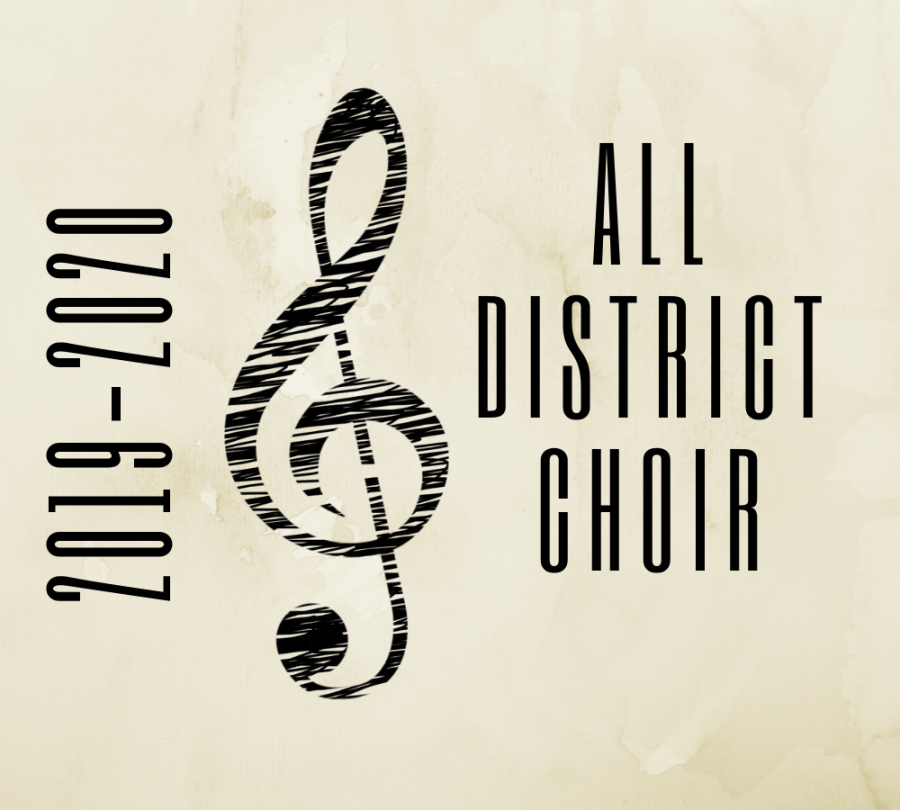 After numerous weeks and rehearsals, choir students finally got their chance to compete in the All-District choir competition on Sept. 28 at Pampa High School.
This audition process is the first step in the five step All-State Choir process. Students from all over region one, which includes schools such as Tascossa, Palo Duro, Caprock, Dumas, Pampa and numerous others competed for their chance to advance to the next step in the process. Out of the 128 total spots available, Sandie choir students took 56 spots plus six of the available 16 alternate spots. Students from almost every choir worked hard in preparation for these auditions and as the saying goes, hard work pays off.
"I utilized my time in Bel Canto working on the music, as well as working outside of class," senior Kayden Burns said. "I also made sure to focus on dynamics and diction on top of notes and rhythms in order to stand out."
Despite Burns and many other choir students being veterans to the whole process, he goes on to explain that musical elements slip through, due to the emotions that surround audition day.
"I feel like the nerves never go away with an audition like this, so even though I strive for perfect clarity and musicality, some of that just slips through because of nerves,"  Burns said.
Burns is a two time All-State Choir veteran and received first chair, which is the best chair placement available, for his vocal part of bass 2.
The next step in the All-State process, All-Region, will take place Saturday Nov. 2 Location TBA.
The following students made the Region one All-District choir: