Band Soars Into Competition
Band's Poe inspired show advances at contest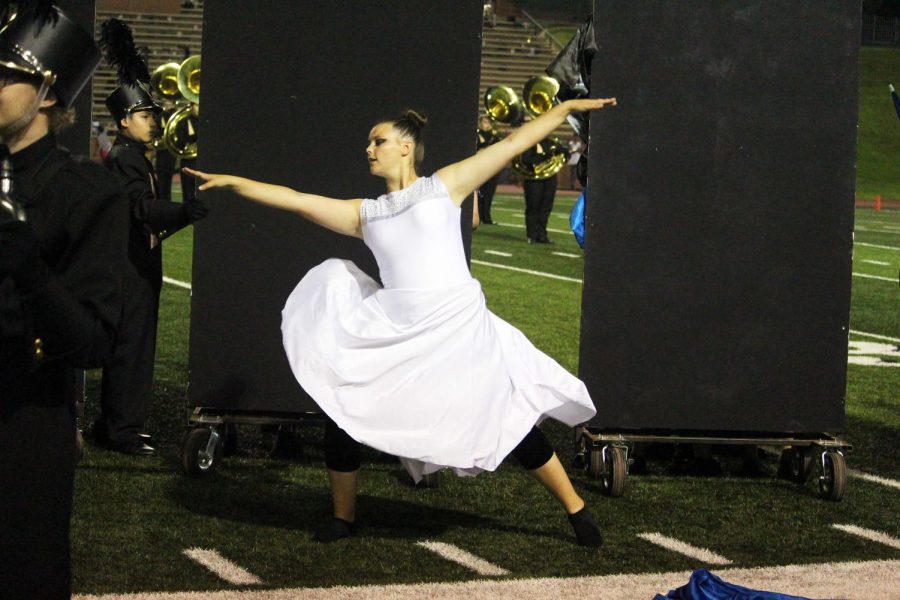 The Golden Sandie Band started their competition season after receiving a division one in the Region marching contest Oct. 19 at Dick Bivins Stadium. The band then advanced to the Area marching contest Oct. 26 in Odessa and, after, a further opportunity to compete in the area finals, the band marched away with the sixth place prize.
"We were given a difficult arrangement of songs that constantly pushed us to be better," freshman Marco Maldanado said.
Maldanado goes on to say that the band worked hard and that making it as far as they did feels great. The bands competition program included difficult music, choreography and concepts that impressed judges throughout their season. For some students the personal satisfaction has greater value than the score they receive from the judges.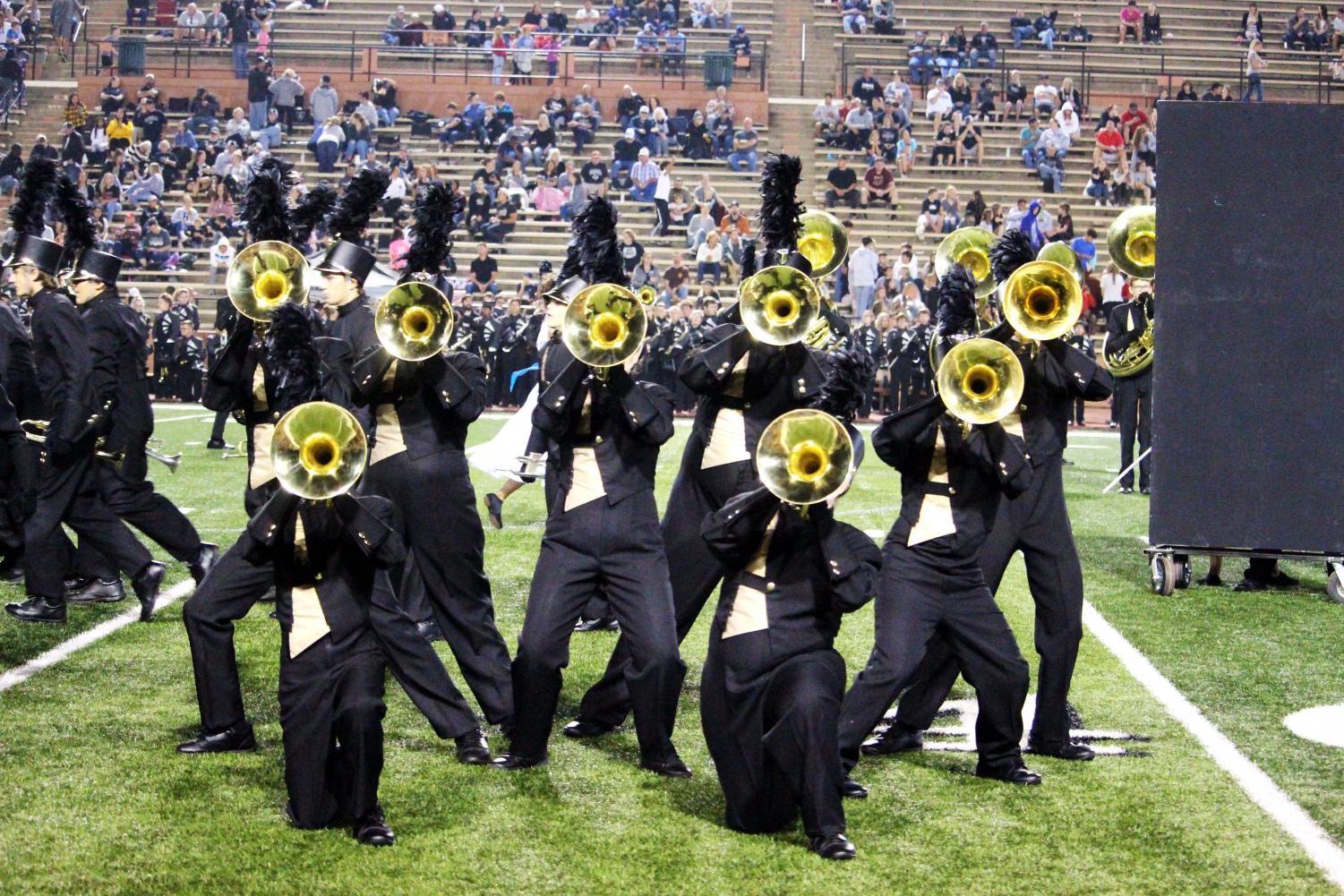 "Knowing that the weeks it took to learn the choreography, sets, and music [are] finally making a difference is so rewarding," senior color-guard captain Aaryn Bivins said.
Bivins continues to say that making it far in their season shows that the band's hard work and dedication have proven worth it. She believes the band truly shows Sandie pride and spirit, and that this mindset helped the band perform as a unit throughout their season.
"…There is not one person in band I wouldn't do anything for. Band is family, they're my family," junior Mary-Claire Needham said.
"
There is not one person in band I wouldn't do anything for."
— Mary Claire Needham
And while the Golden Sandie band's competition season may be over, Needham goes on to say that the love she has for her fellow band members will never end. 
Throughout the rest of the year, the band will continue to play at pep rallies as well as perform during football games. They will then begin their concert season.