Elf the Musical Continues this Weekend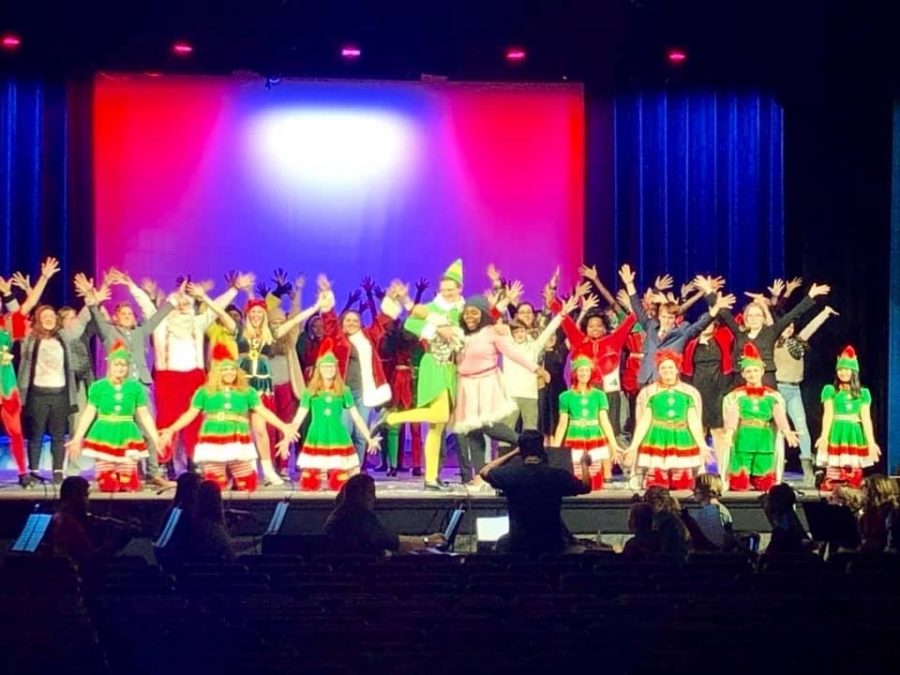 Four AISD schools – Amarillo High, Caprock, Palo Duro and Tascosa have collaborated for a musical rendition of the classic christmas movie, Elf. On Nov. 15-16 and 22-23, these schools will perform Elf the Musical at Palo Duro High at 7:00pm. 
According to Mr. McFarland, the Amarillo High musical director, the four schools will perform at Palo Duro due to the renovation of the auditoriums. The AHS Auditorium underwent massive renovations starting in April and was complete in October but still has the new entrance, sound and light updates to complete.
Musicals are not new to threatre but for many of the performers, this was their first experience with musical theatre.
"Many students in the show have had little to no experience in working in a musical however, everyone has really done a great job learning the dancing, singing and other musical aspects of the show," junior Klair Soukup said. "It's been a great learning experience and a great opportunity to try something new." 
With the collaboration of these schools, students have learned to branch out and work together to form this production and make it into an unforgettable show. 
"I've been really impressed by them and how they have been working together and gotten along forming bonds and friendships," Mr. McFarland said. "As far as the technical aspect of it, we have new sound systems and lighting and also going to be featuring animated projections that are going to serve as the backdrop for the play and change along with the scenes."
Elf the Musical performs on Nov. 22-23. Ticket prices: $10 for adults and $5 for students and senior citizens. Tickets can be purchased at the door of Palo Duro High School on 1400 N. Grant St. 
"We're all really excited for people to get to see it since we've been working hard," sophomore Madi Vokes said. "It's going to be a great and exciting show that no one will want to miss!"