All-State Sandies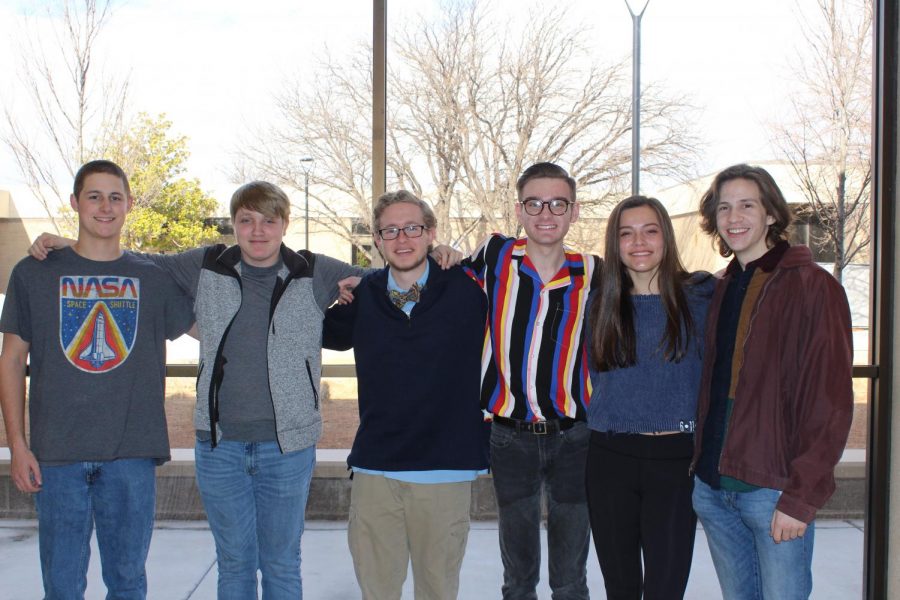 While many students spent their first weekend back from winter break catching up on sleep, 53 Sandie musicians spent their Saturday in Midland/Odessa with hopes of becoming part of the All-State Choir or Band. 
Out of 21 choir students who advanced to the final round of auditions, juniors Rachel Hasse: 5th chair Alto I, Ethan Worsham: 1st chair Tenor I and senior Kayden Burns: 1st chair Bass II received a chair in the 2020 All-State Choir. All three students have been apart of the All-State Choir in past years, and will attend the 2020 Texas Music Educators Association (TMEA) clinic/convention, to perform in either the Large School Mixed Choir or Large School Treble Choir.
"I am super excited to have the opportunity to challenge myself once again with the music given to us this year" Senior Kayden Burns said.
Burns goes on to say that this year's convention will be especially exciting due to this year being the 100 year anniversary of TMEA, and the continuation of musical excellence from across the state in Choir, Orchestra, and Band.
Juniors Dayton Scholz: Clarinet, Graham McFarland: Bass clarinet and senior Noah Gleisner: Euphorium, are 3 out of 32 who advanced from All-State Band auditions to the All-State Band. All three students will be performing in the All-State 5A Symphonic Band along with 154 other students chosen. All three students will be attending the 2020 TMEA clinic/convention as newcomers. 
"I really want to take this and learn as much from it as possible so that it can really help me become a more successful musician in the future" junior Graham McFarland said.
He goes on to say that the All-State audition process is a stressful thing so the belief in himself and the moral support of his band directors and friends was key throughout the entire process.
The 2020 TMEA clinic/convention will be held in San Antonio,TX starting February 12th running through the 15th.