Empty Bowls Highlights and Helps Student Hunger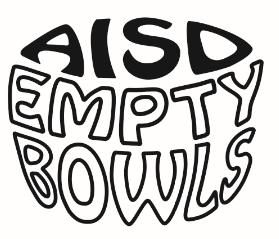 Since the battle of hunger has become more relevant in Amarillo, art students from multiple high schools created bowls for purchase to help starving kids. People can purchase a soup lunch for $10 and take home an empty bowl created from the art students will be given for people to take home as a reminder of helping the community.
This event will be held on Feb. 14th at 11:30am – 1:00pm and will help the fight of childhood hunger. The proceeds go toward the High Plains Food Bank. 
At Amarillo High, a donation of $10 will get one a beef stew dinner with fresh bread and an empty bowl. The event hopes to receive as many teachers and parents/community to come and support the High Plains Food Bank.