Planning a Quarantine Birthday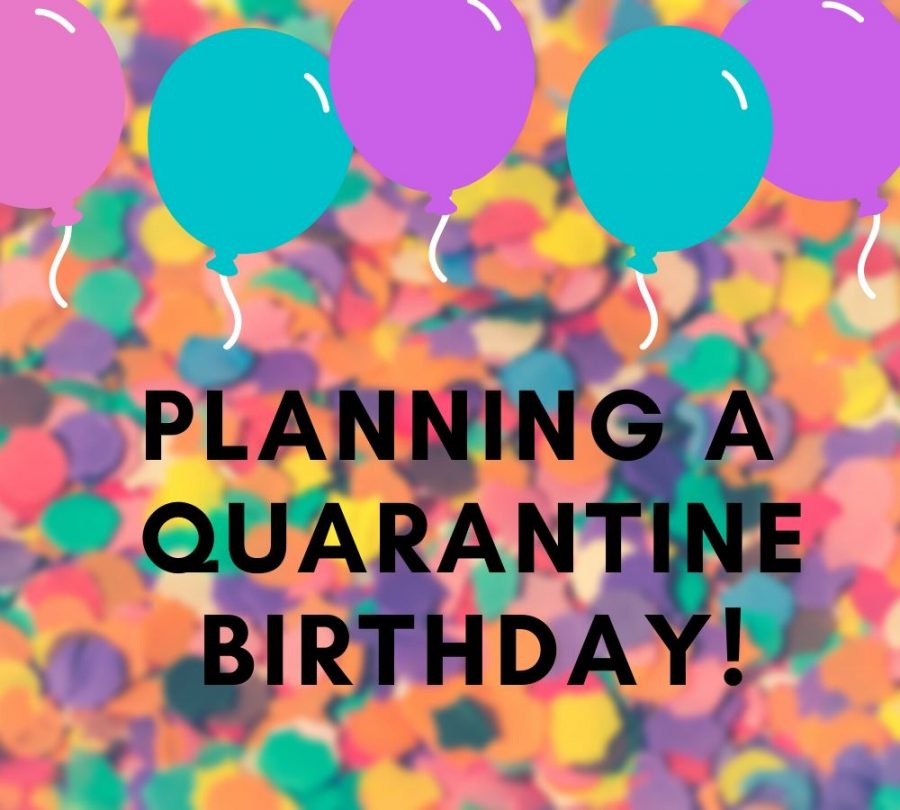 Quarantine makes the celebration of a birthday difficult. Since the virus makes it dangerous to come in contact with anyone, people need to get creative and come up with ways to celebrate their loved one's birthday. 
With the importance of keeping at least 6 feet from others, a normal birthday party with guests will not suffice this year. The list below provides ideas of how to throw an unforgettable quarantine birthday party.
Car Parade
A car parade makes it fun yet safe to celebrate someone's special day. In a car parade, people decorate their cars with signs, balloons, and ribbons and drive by the house of the loved one. To leave an unforgettable birthday memory, decorated cars, honking horns, and blaring music makes it fun to celebrate someone safely.  
"Even though the Coronavirus ruined my 16th birthday, we have to protect others and take into consideration how it can affect the people around us. For my birthday, I had a car parade and I liked the idea because I got to see some of my best friends after a long time," sophomore Riley Higdon said.
Online Party
Since the technology has helped us tremendously through this period, it has also allowed us to easily do things online. A virtual meeting on Zoom can easily be used for a quarantine birthday gathering. Having friends and family join online to wish birthday wishes to their loved ones is safe and easy. 
"Luckily, we have Zoom and other tools that can help others have a memorable birthday. I think a virtual party with friends is a good idea for others to do to stay safe," junior Christian Alarcón said.
Drive In Party
With the rules of keeping distance from others, the Tascosa Drive-in Theater is a great idea to celebrate a birthday and follow the social distancing rules. The drive-in provides food and candy throughout the movie and stays open six nights a week.  This idea makes it a fun and creative birthday party during times like these. 
"A drive-in birthday party is a great idea because you can have everyone all together celebrating with you while still keeping everyone safe and distanced," sophomore Molly Wilson said. 
"It's important that everyone's number one priority is staying distanced with others so the cases in our community reduce. Even though it affects some people's birthday, everyone should do their part to help the number of cases decrease so we can celebrate birthdays the way we should: together," Wilson said.