Valentine's Day Gifts + Dates
Make The Holiday Easier With These Lovely Ideas
Valentine's Day seems to approach quicker and quicker as each new year rolls in. February has become a crucial time to brainstorm some creative gifts and dates to ring in the holiday.
This year, the day of hearts may look a little different. Although social distancing remains important, celebrating can happen safely. A dinner date at home can become special by adding a fun theme for all of the dishes. For this holiday specifically, simply enhancing a menu where every option varies from different shades of red or pink adds excitement to a dinner in your own kitchen.
Picnics have become popular this year as another way to celebrate loved ones while still staying safe. Filling a cute basket with savory snacks and sweet treats makes for a fun and easy lunch. Incorporating games like Monopoly, card games, or even puzzles to stay entertained while also away from the public easily makes celebrating safe and distant. Spending quality time with loved ones reflects the true meaning of Valentine's Day.
Now that date ideas have been established, the issue of coming up with gifts ideas presents itself. Candy and/or chocolate always becomes the main attraction in stores this time of year. Creating a gift basket easily makes a gift of food more personal. Baskets can fill up with the receivers favorite snacks, candies, and drinks. Over the years, chocolate covered strawberries have become a must have on this day of love. Creating a strawberry bouquet will take the chocolate display to the next level. 
Picture collages, stuffed animals, handwritten letters, and flowers will all surely bring a smile to anyone's face and add a meaningful touch to the gesture of gift giving. Another theme to ensure a perfect gift: comfy. Everyone loves fuzzy socks, blankets, and sweatshirts. Fuzzy socks will warm not only someone's toes, but their heart as well.
 Valentine's Day not only represents a time to celebrate significant others, but friends and family too. Even something as small as reminding someone of how loved they are can have an impact.
About the Writer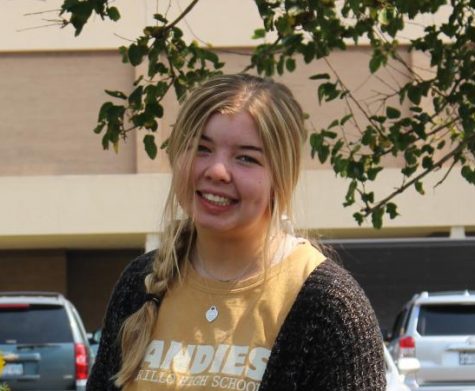 Faith White, Writer
Hi, my name is Faith White, and this is my first year on Newspaper staff! I am so excited to be involved in this fun group. I love writing about exciting...