Galantine's Day
Famous author and humorist, Gina Barreca, said, "It's not that diamonds are a girl's best friend, but it's your best friends who are your diamonds." A celebration of these diamonds takes place once every year. Celebrated one day before Valentine's Day, Galentine's Day brings a day full of love with your closest lady friends. This day celebrates platonic friendships that illuminate the beloved tradition. The tradition became popularized when an episode from the US sitcom, Parks and Recreation, aired on February 11, 2010. The show's writers centered the episode around Leslie's favorite February tradition, Galentine's Day. Since then, the tradition has turned into a frequently celebrated holiday. 
Ten years since the episode aired from "Parks and Rec", Galentine's day has become an admirable unofficial holiday all around the world. Mostly celebrated in the mid-afternoon on February 13th, dozens of girls and women meet up for brunch wearing pink clothing, pink eyeshadow, and even pink hair. Decorated with red and pink streamers cascaded about the room; many women celebrate their friendships with their presence and possibly the absence of one particular someone: boys.
"It is the only day where we can be as extra as we want," senior, Gracie Polster said.
 As many girls have significant others, Galentine's Day provides a day of freedom to leave the boys at home. For all the single ladies out there, this fun celebration gives a reason to acknowledge the steadfast loyalty, love, and laughter they bring.
"I get a group of girls together and eat the Chick-fil-a heart nuggets," senior, Becca Dowell said.
 Full of never-ending joy, Gals express their love in many different and unique ways. Whether out for a fun brunch with waffles and orange juice or dressing up for night on the town and endless laughter, the celebration never fails to disappoint. 
Many girls celebrate their friendships even with conflicting schedules and activities, "Last year we had pizza and watched the track meet," senior, Avery Pillion said. 
Whether your best friend has a track meet that day or has instructions to quarantine for two weeks, a simple text or phone call can make all the difference. From group zoom calls to  Galentine pj parties, Galentine's Day is the perfect opportunity to appreciate everything a friend has done for you. Galentine's day brings out the joy in female friendships and a girl's greatest support system. Go Girl Power!
About the Writer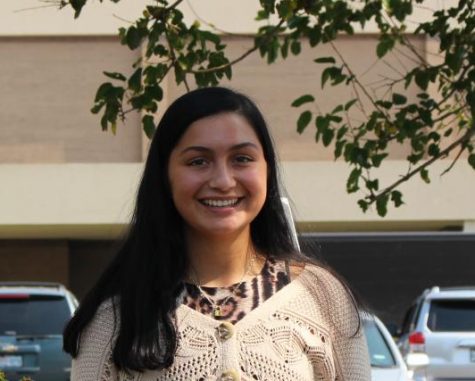 Emey Frye, Writer







Hello my name is Emey Frye, and I am a senior this year! I am a first year staffer and I love having the opportunity to write about seasonal...