"Time Steps" Fills "Nutcracker" shoes
Clara and her crew could not come to Amarillo for Christmas since the Civic Center closed due to COVID-19 during December. Originally postponed, the Nutcracker is now canceled in order to focus on Lone Star's spring ballet, Time Steps. 
"Time Steps" is a show that takes viewers through decades of rock music. The dancers feel thankful for the opportunity to continue doing what they love. 
"
Dancers are trained to always overcome any trials that may head our way. We have a great group of girls and boys that have handled this change very well. "
— Krisanne Freeman
"I think the main reason [for the cancelation] was just the uncertainty of everything," senior and Lone Star ballerina, Landry Herrick said. "I think the directors could also tell that we weren't really in the spirit for it, so they decided moving on was the best."
The maintenance for setting up for the Nutcracker can take weeks. In order for the show to take place, Amarillo needed to have a hospitalization percentage of under 15% for seven days straight. The production team would face a time crunch to get everything set for the show. 
"The Christmas spirit isn't there, so it doesn't seem like it's Nutcracker time," Herrick said. "This is my first nutcracker in 10 years that I haven't been able to be involved in."
Although the traditions of the show will be well missed by the cast, the dancers felt it best to move on because it just did not compare with the true Nutcracker season. On the bright side, Time Steps practices are in full swing. 
"We are working very hard and are already pretty far into the show," Herrick said. 
"Everything's been running relatively quickly."
Rehearsals pick up speed as the spring performance nears. Excited dancers buzz around the studio in preparation for the show. 
"One of my favorite things about rehearsing this show is just how great the choreography is," junior Krisanne Freeman said. 
Time Steps now has the full dedication of the young dancers. Also, the dance studio continues to take proper COVID-19 precautions. 
"Since about October, we started wearing masks at all times in the studio, spread out for the barre part of class, and social distance the best we can," Herrick said. 
Through it all Lone Star still gets to accomplish their goal and perform an in-person ballet at the Globe News Center on April 16 and 17.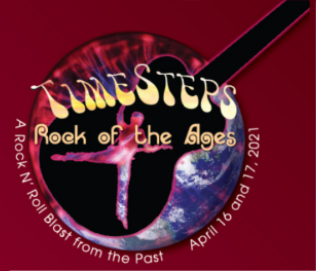 Lone Star Ballet presents "Time Steps"
April 16-17, 2021
Friday: 7:30 pm
Saturday: 3:00 pm
Globe-News Center for the Performing Arts
Purchase tickets here
About the Writer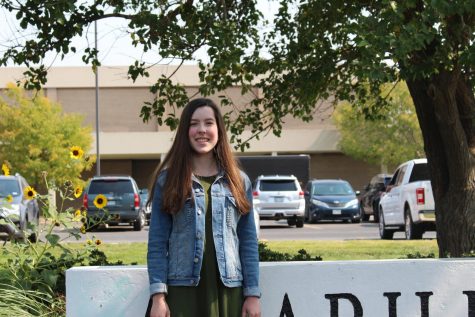 Alyssa Bartlett, Writer
Hi, my name is Alyssa and this is my first year on staff. I enjoy writing because it gives the reader a chance to step into the authors shoes and see the...