AHS Swimmers Broke Records and Advanced to State
Alec Purdy and Lance Dykhouse made a splash at the Regional and State Swim Meets. 
Freshman Purdy finished first in both the 100-yard backstroke and 100-yard butterfly At the Regional Meet and placed 6th in both events at State. The young swimmer reached huge milestones by breaking both the school and meet records at Regionals.
"I broke the regional record for the 100 [yard] butterfly, it was 51.07 and I broke it with a 51.0," Purdy said. 
According to his coaches, Purdy always does his best and works hard. Coaches believe Purdy deserved the title of State qualifier.
"Alec is one of the fastest athletes that I have had the privilege of coaching," Coach Ron Lee said. "He has talent that most kids only dream about and I see this as a gift that one greater than I gave him but I am entrusted with to help him develop."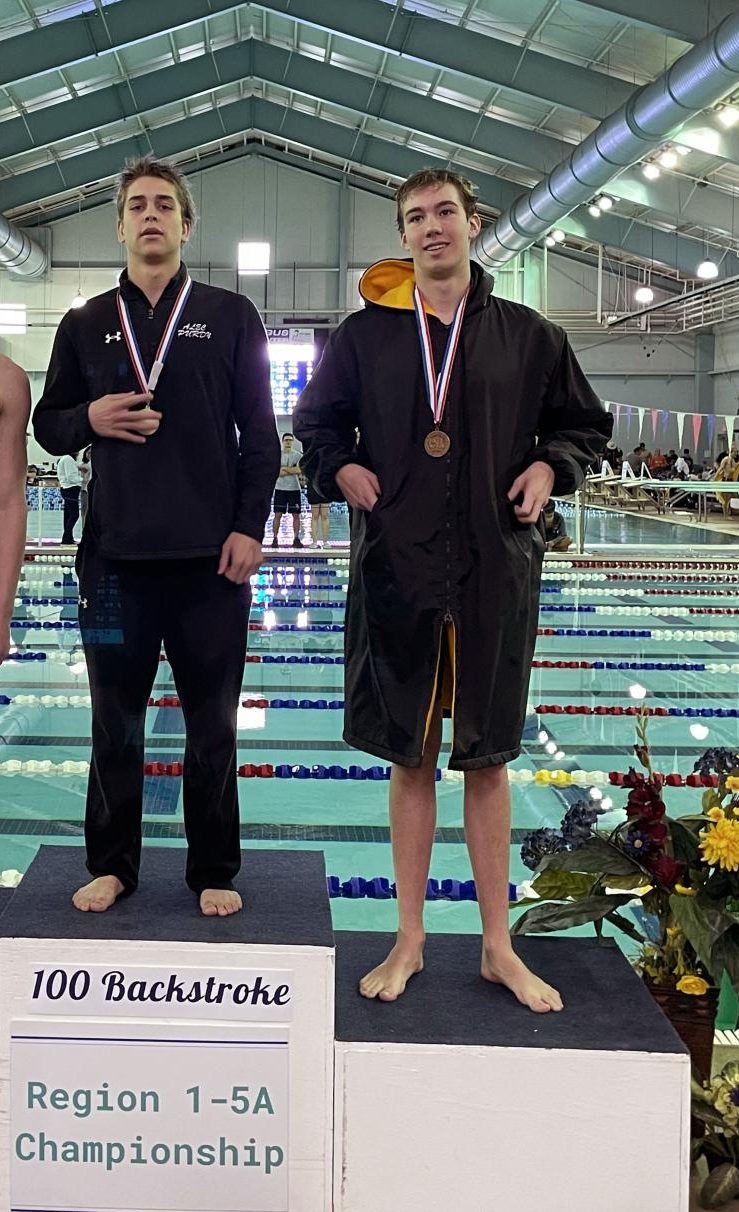 Sophomore Dykhouse also achieved a milestone as he broke the school record in the 100-yard backstroke swim. He had a rough start during his run at the State Meet but his qulifying time would have placed him in the top 15. 
"I feel honored to be representing Amarillo High at State in the 100-yard backstroke," Dykhouse said. "I am proud of all the hard work I put in to break the school record."
The current swim team and coaches shared excitement and support when Purdy and Dykhouse competed at State. They were cheered on the entire week. 
"Swimming teaches you how to be independent and how to rely on yourself; the team participation is the best part though," Purdy said. "Seeing your teammates cheer for you after you've finished a race is one of the best feelings. It's awesome that after each competition our connections grow stronger and stronger."