Homecoming Makes a Comeback
Weather could not stop a rival win and a crown.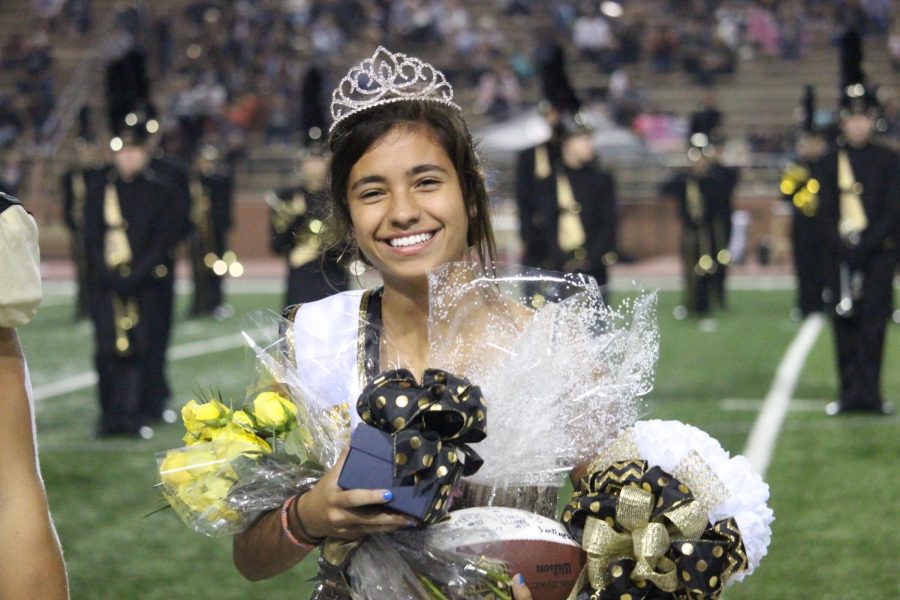 Although rain threatened to dampen the Homecoming spirit after a storm cancelled the annual parade, by Friday evening, the clouds cleared and the Sandies defeated rival Randall Raiders by a considerable margin of 7-38 and a new Homecoming Queen received her crown. 
The first quarter ended with a tie of 7-7 before AHS took the lead during the third quarter at 21-7 and completed the game alongside a final touchdown within the final quarter. Will Maynard was named the Player of the Game overall, alongside Taevon Hood (offensive), Cole Boxwell (defensive) and Peyton Conner (special teams).
"From the first week, Frenship definitely got a shift in the o-line's mentality and definitely their game in the last three weeks," Maynard said. "It's definitely stepped up for them and it's helped me a lot."
This year's Homecoming Queen nominees included  seniors Jentry Edwards, Cammie Mitchell, Gracie Reed, Kennedy Royal and Anna Sanders. After an online vote, Student Council representative crowned Cammie Mitchell as the 2019-2020 Homecoming Queen during halftime.
"[I hope to remember] the memories and friendships from these last moments in high school and being able to enjoy every moment," Mitchell said. "Winning Homecoming Queen was an amazing time and the memories that came with it."
Although weather also cancelled the Basketball Booster Cookout, the boosters will hold the cookout tonight at the Randall/Amarillo volleyball rival game.