Try these fun, easy, low-cost DIYs to add a little entertainment and fun for this fall season. These crafts can fulfill the fall crafting desire and double as amazing home decor for years to come. 
Fall Wreath: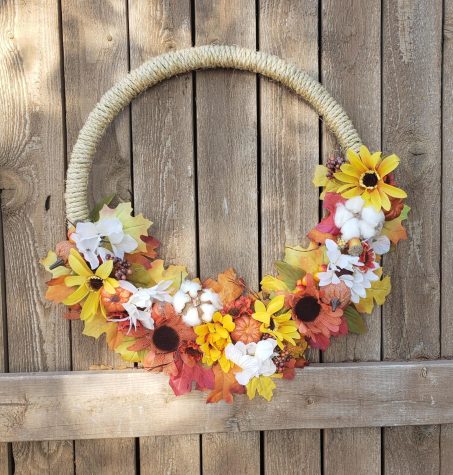 For a fall wreath, you will need the following
-a 14 or 16-inch wreath wooden ring 
-hot glue gun 
-faux fall flowers and or leaves 
-scissors 
-faux nuts, acorns, and cotton (optional)
-burlap string or your choice of string/rope
Instructions:
First, plug in the hot glue gun. Then, wrap the wooden wreath ring with either string or rope until about halfway, making sure to glue it down as you go. Nnext thing you will need to do is cut the stems of the faux flowers and leaves. They should be short enough to glue to the wood without sticking out. You will then glue the flowers and leaves to the unwrapped part of the wooden wreath to fill in the extra space. When completed to your liking, feel free to add extra details to the flowers and leaves such as faux acorns and little faux pumpkins to add a little spice to your wreath. 
Pumpkin Bouquet: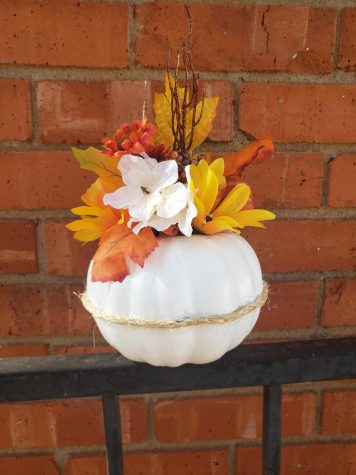 For this foam fall pumpkin makeover, you will need the following:
-dollar store foam pumpkins 
-white or cream paint
-faux fall flowers and or leaves 
-scissors
-paint brushes
-string or ribbon (optional)
Instructions:
To begin this exciting project, you will need to paint your foam pumpkins in even coats covering the pumpkin fully in white, cream or another color to your liking. Set it aside till completely dry. After completely drying you will need to cut down the faux flower's stem lengths to your own height desire. The height of the stems should be tall enough to arrange and stick into the pumpkin. Lastly, stick the flower stems into the pumpkin top near the steam, arranging them in various colors and types. Don't forget to add ribbon or string around the middle of the pumpkin for a little bit
Double Sided Pumpkin Banner: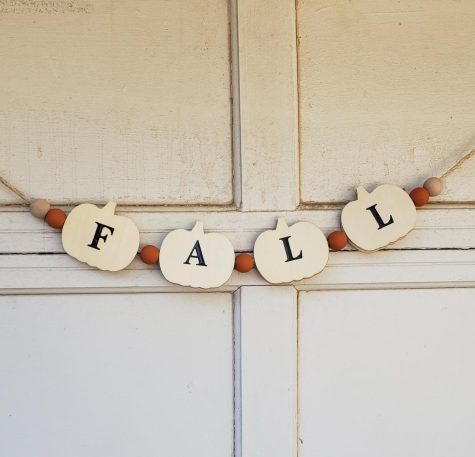 For a double sided pumpkin banner, you will need:
-burlap string or rope
– 1-inch wooden beads
-orange paint
-letter strikers in the desired color
-8 small wood cut-out pumpkins 
-paint brushes
-hot glue gun 
Instructions:
Begin by cutting a piece of rope or string to the length you would like to make a banner. You wipaint your wood beads orange unless they already are. Take 4 pumpkins and spell 'fall' on one side with the stickers of your choice. You will then take four more pumpkins and spell the word 'boo!' onto the back of them, this will allow for the banner to be reversible. Then glue the pumpkins to the string or rope lining them up by alternating beads and pumpkin etc. Lastly, tie at the end of the last beads to secure.