IB Fundraiser to Help Australia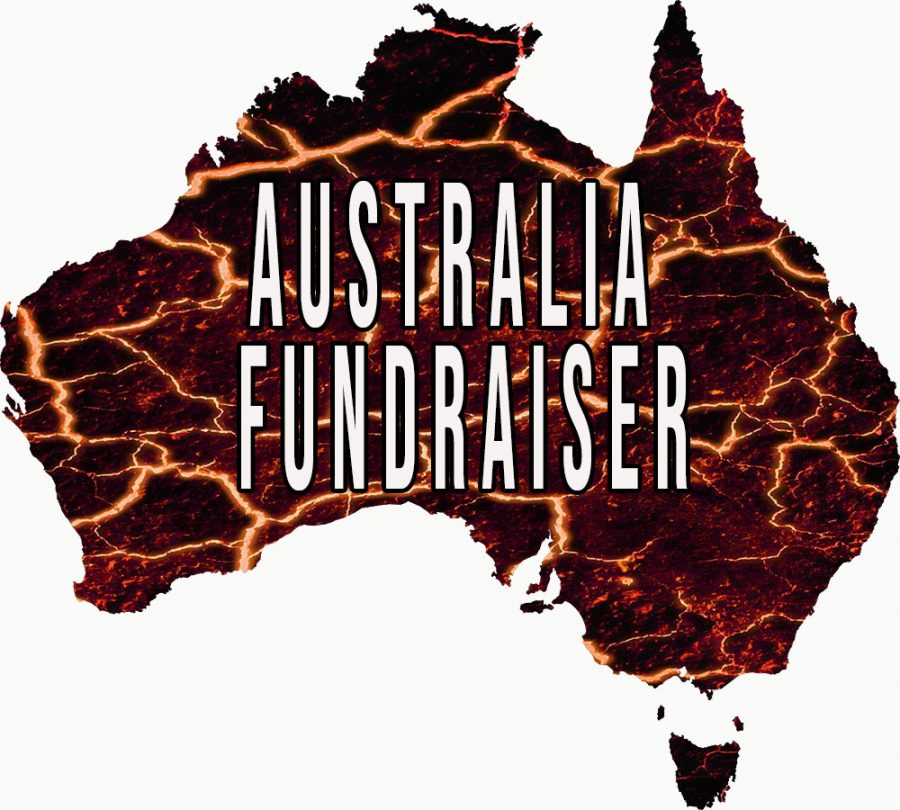 Since September of 2019, Australia's fires have created multiple devastations leading to terrible living conditions, the endangerment of various animal species, and wreckage of homes. To help provide relief,  International Baccalaureate juniors will host a dinner and carnival night for Goods for Good Causes (GIVIT), a non-profit organization on February 21st. Ticket prices: $8 for adults, $5 for 18 and under, and free for children 2 and under.
 "All of the money raised from this event will be donated to the Australian GIVIT foundation. This money will then be matched by the foundation and given to specific local organizations based on how badly they need the money," junior Rushmita Devulapalli said.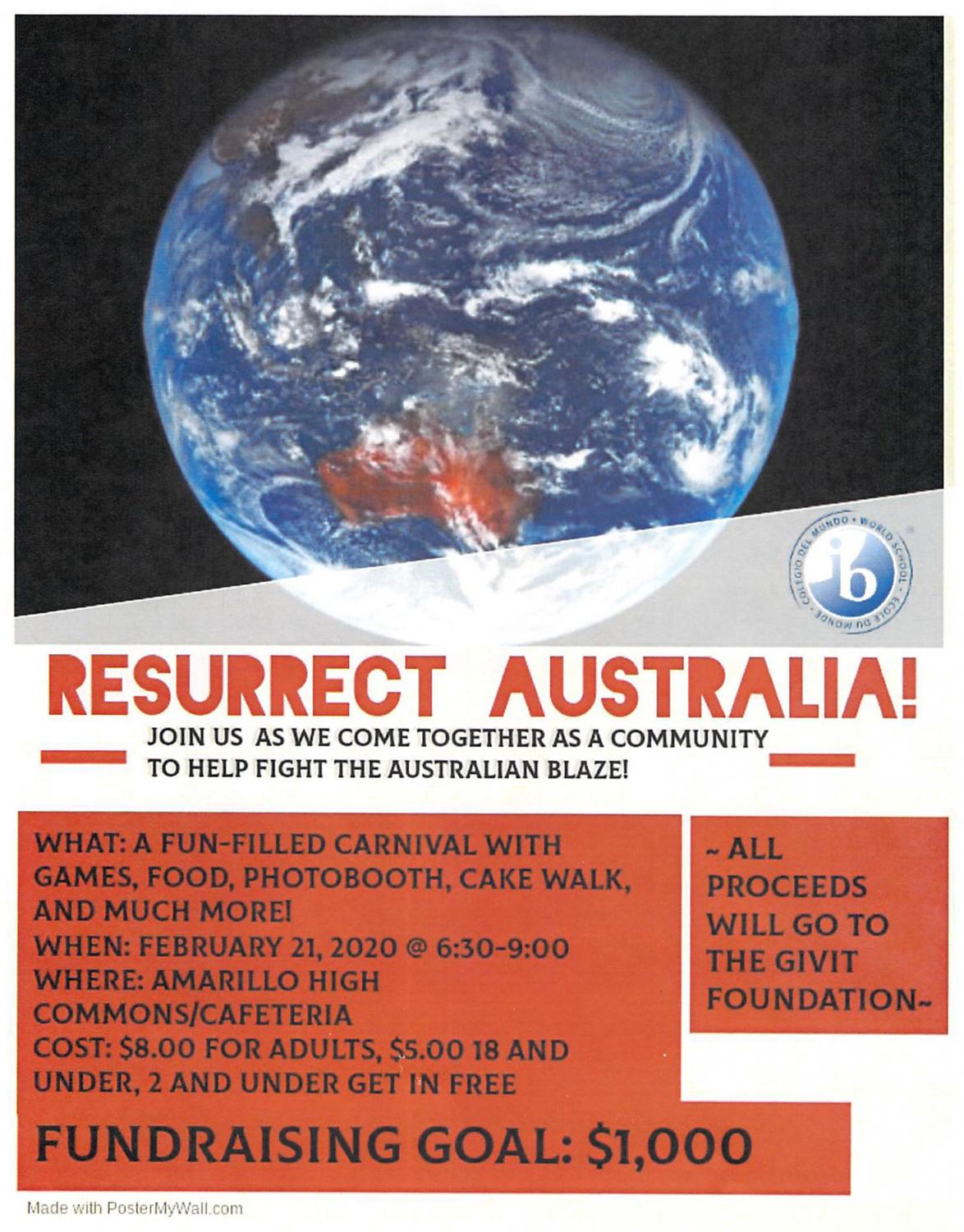 The money the school raises will go toward GIVIT, an organization that raises money to help with the damages the fires caused in Australia.
"The goal is to raise at least $1,000 and with enough advertisement, we hope to have 200 people attend," junior Sasha Barnes said.
The fires have not only spread and burnt many parts of the region, but have also created terrible weather conditions leading to hail storms that caused further damage. With the burnt acres and hail storms, animals lost habitats and experienced serious distress. An estimation of around one billion animals have been affected and killed across Australia since the start of the fires. Donations toward the World Wide Fund for Nature will help animals stay protected and cared for.
The United States, Canada, and New Zealand have all contributed to helping with resources and providing firefighters. Charities such as The Red Cross, RSPCA ,and St Vincent de Paul Society have also done what they can to help and donate to the ones in need. The majority of these charities have recovery programs and support communities damaged by the fires. 
With the help from different communities and this fundraiser, people can contribute to helping the catastrophic damages.