Remembering Chadwick Boseman
Movie stars death shocks fans
Born in Anderson, South Carolina on November 29, 1976, Chadwick Boseman grew up to graduate from Howard University in Washington D.C. in 2000 with a Bachelor of Fine Arts in directing. One of his teachers, Phylicia Rashad, helped raise funds for Boseman to attend an Oxford Mid-Summer program in London, and when he returned, he graduated from New York City's Digital film academy. He soon after started working as a drama instructor in Harlem. In 2008, he made his first step to becoming an actor when he moved to LA. 
Boseman landed his first role in 2003 in the TV series Third Watch. That same year he also landed the role of Reggie Montgomery in the soap opera All My Children. After raising concerns about his character's racial stereotypes, the producers relieved him of the role. In 2013, Boseman gained his first lead role as Jackie Robinson in the movie 42. He played his role well and even received praise from Rachel Robinson, Robinson's widow, for his acting. During the time of 42 becoming a success on the big screen, Boseman directed an off Broadway play and considered quitting acting to become a full-time director. Instead, he continued to pursue acting and the next year he got the lead role in Get on Up as the singer James Brown. In 2016, he signed a five movie contract and made his famous first appearance as Marvel's King T'Challa in Captain America: Civil War. He continued playing a major role in the cinematic universe through Black Panther and The Avengers: Infinity War in 2018 and The Avengers: Endgame in 2019. Black Panther went on to be the highest grossing movie of the year, The Avengers: Infinity War and The Avengers: Endgame went on to be two of the highest grossing movies of all time. In 2017, he played the historical figure of Thurgood Marshall in the movie Marshall and in 2019 he played New York Detective Andre Davis in the movie 21 Bridges. On June 12, 2020, Boseman made his last appearance in the Netflix original movie Da 5 Bloods as "Stormin'" Norman. 
"This character is heroic; he's a superhero," Da 5 Bloods director, Spike Lee, said. "Who do we cast? We cast Jackie Robinson, Thurgood Marshall, and we cast T'Challa."
On August 28, 2020, an Instagram post made on Boseman's account by his family announced he had passed from colon cancer, shocking people across the world. He fought the battle privately for four years after his diagnosis in 2016 with stage 3 colon cancer. His sudden death sparked the discussion of the commonality of this cancer. Colon cancer is the second leading cause of cancer related deaths in the United States for both males and females. Along with this uprising discussion, doctors came out to say this specific cancer has a higher risk rate for black people with a 40% higher chance of death. His unfortunate and sudden death shocked people around the world and brought awareness to the deadliness of this cancer. 
Following his death, many moved to action to honor him. Celebrities took to social media to share their special memories and fans posted photos in his memory. In an impactful way, some began a petition to replace a confederate memorial in Chadwick Boseman's hometown of Anderson with a statue of him, his former high school has set up a "Chadwick Boseman Memorial Scholarship" in his memory, and another petition started to rename Howard University's Fine Arts building after the former student. 
"He was a gentle soul and a brilliant artist who will stay with us for eternity through his iconic performances over his short yet illustrious career," actor, Denzel Washington, said. "God bless Chadwick Boseman." 
About the Writer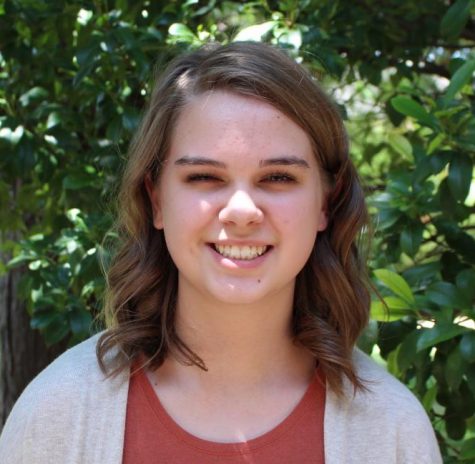 Jennifer Love, Copy Editor
Hi my name is Jennifer, and this is my third year on staff. I enjoy writing opinion pieces and features. I have three very adorable doggies (Marley, Buddha,...