No Trick to These Treats
Try These Three DIY Halloween Treats To Spice Up Your At Home Halloween
Halloween is right around the corner, and with Coronavirus, we all need something to spice up our spook. These three fun and spooky snacks are a great treat to make while you're home this Halloween. 
Rice Cereal Treat Mummies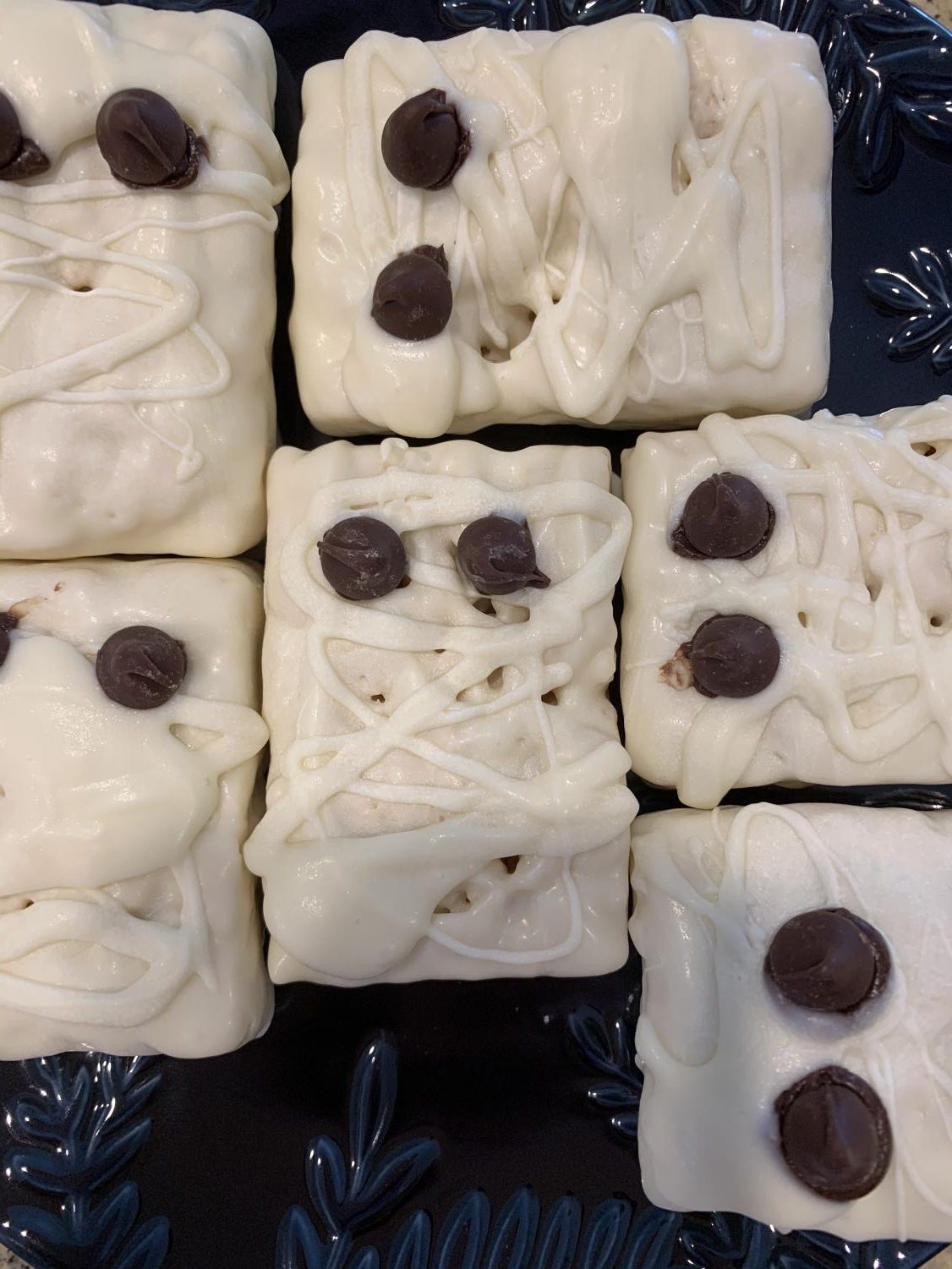 Ingredients:
Rice Krispie Treats 
3 cup white chocolate chips 
Black edible piping gel or icing 
Instructions:
Unwrap Rice Cereal Treats and set aside. Place white chocolate chips in a microwave-safe bowl and microwave on half power for 2 minutes.

Stir and return to the microwave for 20 seconds at a time (still on half power), stirring after each interval until chocolate is completely melted and smooth.

Dip Rice Cereal Treats in the chocolate, make sure to coat the front and sides (the back side can remain uncovered).

Place uncovered-side-down on a lined plate or small baking sheet.

Repeat process with remaining Rice Cereal Treats.

Transfer plate/baking sheet to fridge or freezer to cool for 2-3 minutes.

While treats are cooling, spoon the remaining melted white chocolate into a small ziploc bag.

Remove treats from the fridge/freezer.

Use scissors to snip off a tiny bit of one bottom corner of the chocolate-filled bag, then drizzle chocolate in a random pattern over the treats to create the look of mummy wrapping.

Return treats to the fridge/freezer for 1-2 minutes to set.

Pipe two dots onto each Rice Cereal Treat to create mummy eyes. Serve or store in an airtight container for up to one week.
If you don't have time for an elaborate spooky treat, try this fast and simple one! 
Mini Spider Brownies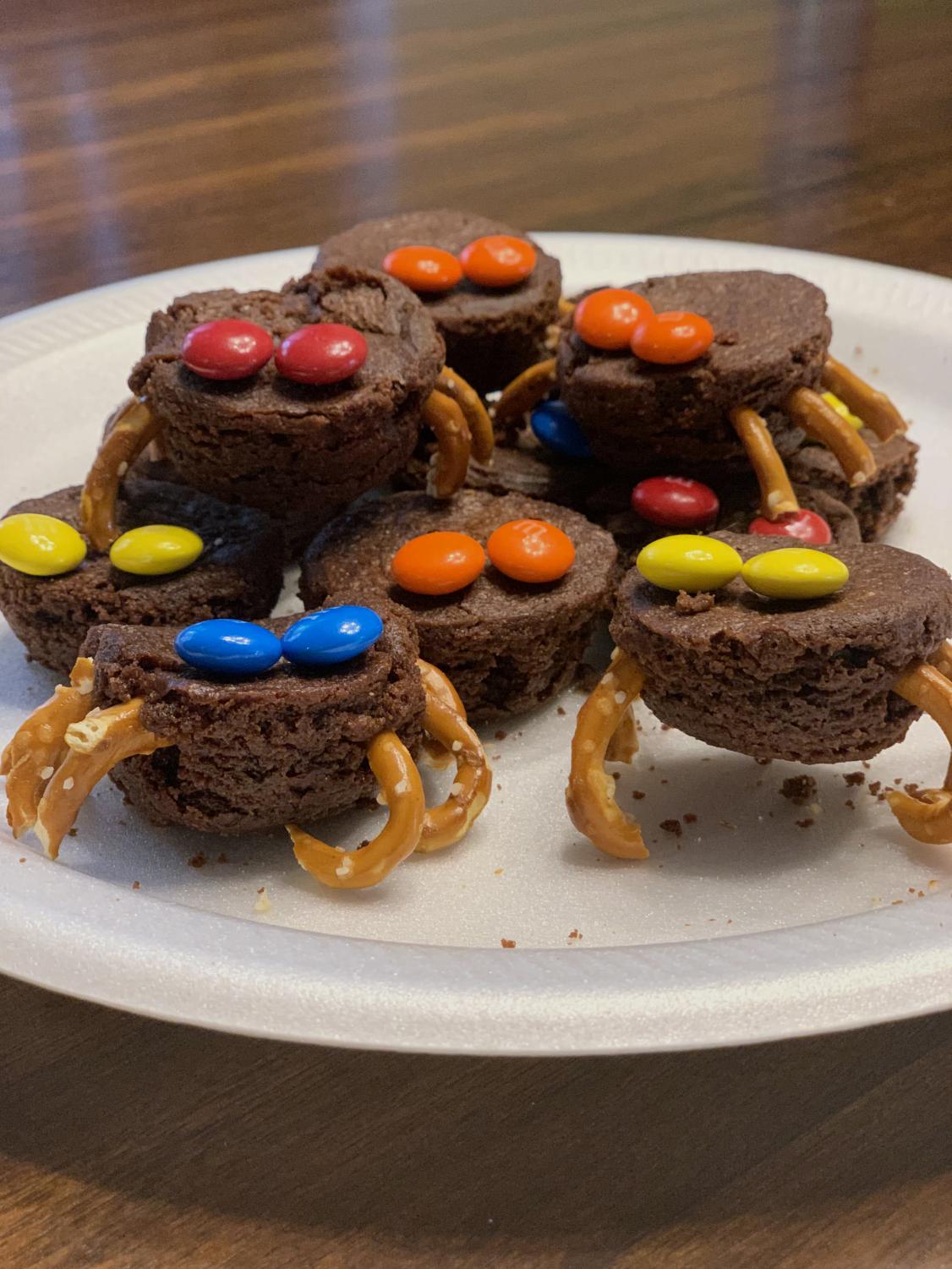 Ingredients:
Large pretzel twists
Mini Brownies
Milk chocolate M&Ms or candy eyeballs 
Frosting or melted chocolate
Instructions:
Use a knife to cut the two curved sides off a pretzel. 

Carefully push 8 pretzel curves into the top of a mini brownie to form legs. Slowly press pretzel curves so they don't snap. 

Use two M&Ms, melted chocolate, or candy eyes for the eyeball effect. 
If you want an even simpler snack, try this quick and easy treat mix!
Monster Mix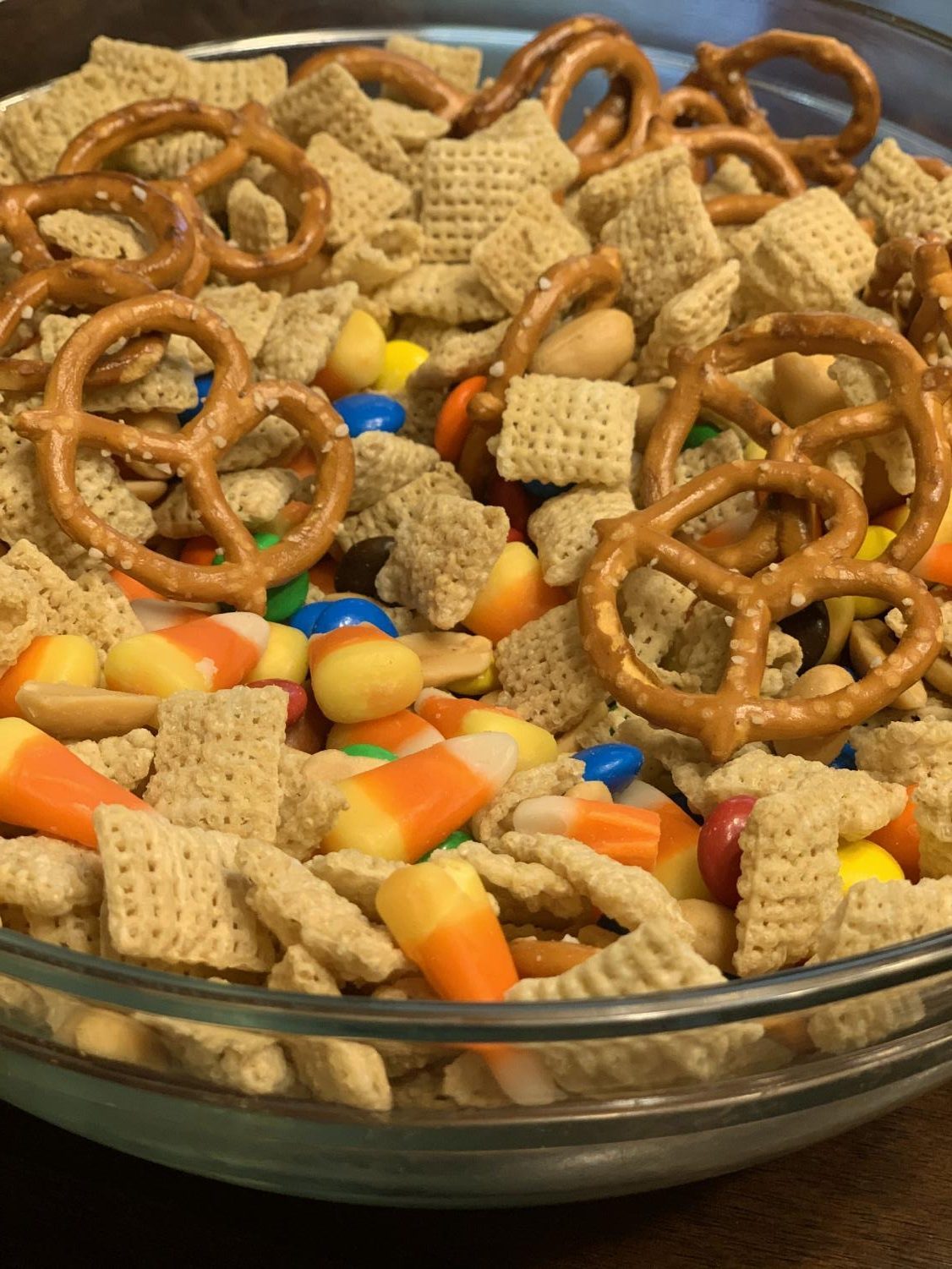 Ingredients: 
Chex cereal 
Tiny twist pretzels 
Candy corn or Autumn Mix 
Milk chocolate M&Ms 
Salted peanuts 
Instructions:
Mix all ingredients in a large bowl and enjoy!
About the Writer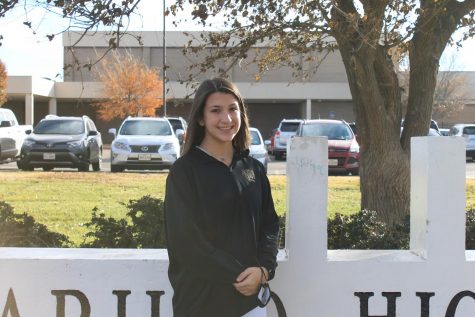 Haley Bonds, Writer/DIY Guru
Hi my name is Haley, and I'm a first year newspaper staffer! I'm on the JV cheer team and also on a competitive all-star team! I enjoy writing news stories...