Tennis Finishes Season In High Standing Despite Semi-Final Loss
The Sandie Tennis team advanced to the State Tournament for the third time in four years. The tournament occurred  on Nov. 14 in College Station Texas and consisted of the final four teams vying to claim the state finals and a chance for the State Title.  The team played the semifinals against #1 ranked Dallas Highland Park and their 17 win streak ended with a loss of 10-2. but secured their place as the #3 ranked team in the state. Going into the match, Amarillo High knew beating Highland Park would be no easy task. 
"
"I wish it would have turned out differently, but we did give them a really good run for their money," Isabella Serrano said."
Highland Park had a consecutive win streak since 2003, until they lost the title in the years 2015 and 2016, making them number one in the state for 15 years. The Sandies rallied together as a team to try and break the Highland Park streak. 
"We're happy with how we did…our team really came together as a whole," Harwell said. 
Even with the loss, most seniors are still joyful, considering all the COVID-19 restrictions happening across the world.
"I'm so sad because these were some of my best memories, so I'm going to miss the game, I'm going to miss playing," Serrano said. "It was just so much fun, I love playing tennis and the fact that that was my last time playing really gets to me." 
The team is losing many players for the next year as many of the athletes are seniors and will be graduating. This left some people concerned about how the team will fare next year.  
"Knowing the kids on the team and knowing what they want, I think we have a chance to do it again as long as they keep working," Jackson Harwell said "We're losing a lot of seniors, which is a problem, but so are a lot of other teams and I feel like we could honestly bounce-back better." 
After more than a century of tennis, Amarillo High has and will continue to push for the state tennis title. Even with the loss, the team managed to score more points on Highland Park than any other school in the state.
About the Writer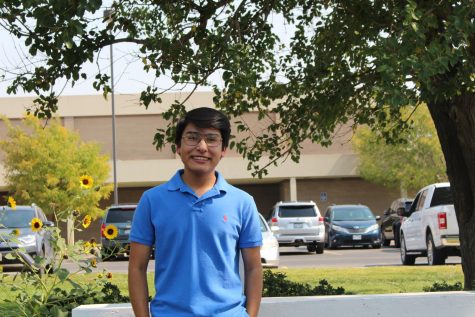 Isai Carmona, Writer/Graphic Designer
Hi my name is Isai; I don't know why I'm on staff, but then again I don't know a lot of things. I do enjoy a good book though.