Everybody's Working for The Weekend
How Some Students Manage Working A Job And Staying In School
Summer began and Jude Robinson was ready to kick back and relax in his precious moments of quarantine, soon ruined by another year of school. However, one thing seemed missing from his master plan: money. Many students, like Jude, ran into this problem, which did not start until school started a few months later. Robinson, like many students, are now tackling a job and school.
Carlos Williams, a senior, has had a job since the moment he turned 16. His first job consisted of retail at Fiesta Foods on Western St., but he now works at his high school dream job location: Western Bowl. 
"I do wrestling, band, choir, and I'm on the bowling team," Williams said. "Although recently, with school and everything, staying caught up with school has been tough. [I] shouldn't use that as an excuse for not having [my] homework done… no ones gonna feel bad for [me], [I] chose to do it."
Junior, Emory Webb despises her job yet finds the people she works with, in a way, amusing. 
"All my friends were working there, and I needed the money so…" Webb said. "I play sports so sometimes it's pretty stressful. You just have to make sure you actually have time for the job, because a job is worth it if you need the money."
Cooper Clawson, a junior who has not had a weekend off since 2019, where he works at Buns Over Texas.
"I got a job to keep me busy, you know, out of the house," Clawson said. "I think having a job is worth it, because you don't have to rely on your parents for gas and/or food. It kind of gives me a learning perspective for when I graduate." 
Junior, Rodrigo Lomana works with his friends at the local Sonic on Coulter where he loves his job and coworkers.
"I am aware that most jobs out there kind of suck, but mine is just perfect," Lomana said. "I love my job, it's my first job and probably the only job I'll like my whole life."
Although having a job can be very stressful at times, it prepares you for responsibilities to come after high school.
About the Writer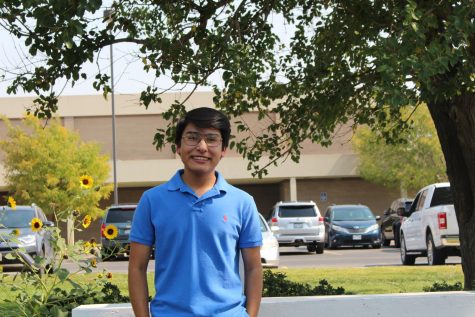 Isai Carmona, Writer/Graphic Designer
Hi my name is Isai; I don't know why I'm on staff, but then again I don't know a lot of things. I do enjoy a good book though.