Band Makes a Wave at Competition
Band's "Behold the Seas" takes Division One at UIL and Places at High Plains
It's safe to say that band-tober has officially begun for the Golden Sandie marching band. The band left the month of September with something to remember by winning second in finals at the High Plains Marching Festival. At the Marching festival, the Sandie band received third place in percussion and first place in the best big band. 

"This year Amarillo High's performance at UIL was the best one I've seen performed yet," Crowd Member Carlos Renteria said. "The visuals and music went together so well."

The band's performance at UIL was one of their best-performed versions of 'Behold the Sea'. The band instructors radiated pride for their students, and the satisfaction of the Sandie band echoed thorough Dick Bivins stadium when it got announced that they get to move on to Area.

"I feel pride in the fact that we advanced to Area and got a division one," Associate Band Director Scott Meyers said.

"

"I feel like getting a Division One is the outside image of all the hard work we've put into the show, and I'm more proud of that work and effort put into the music because that is ultimately what will stick with the students throughout their lives."

— Scott Myers

"

"I feel really good about getting a first division," Freshman Kaitlyn Grantz said. "I'm really excited to move onto Area, I feel like we're going to do great."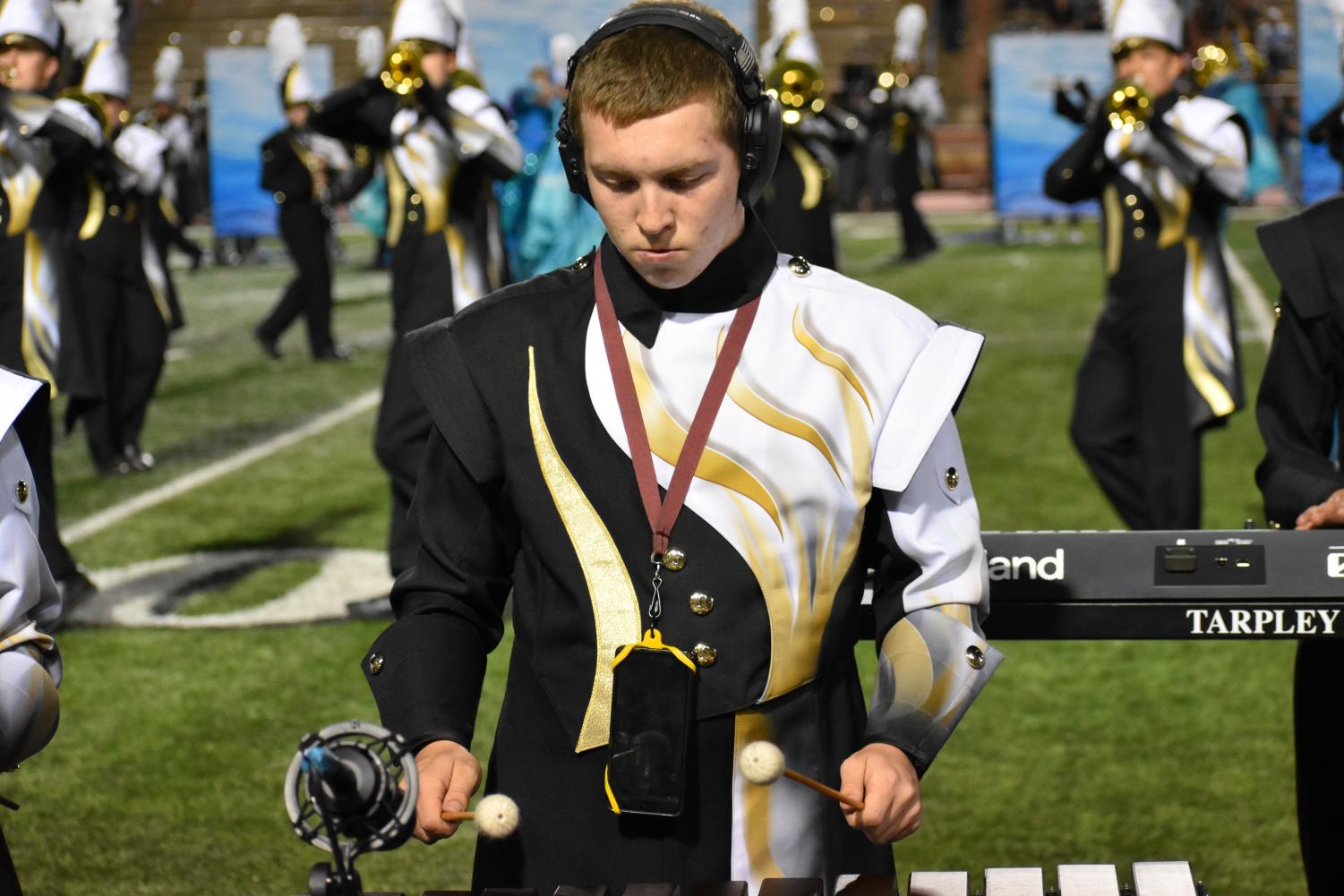 The performance at the Marching Contest did not quite reach perfection, but it certainly made for a night to remember.
"I feel like the performance was really good," Sophomore Gretchen Needham said. "We did really good with the drill and the music. We also hit all the visuals on time. Overall, I feel like it was a really good performance."
JV and Varsity football players helped the band move props on and off the field so the band parents, many of whom dedicate much of their time helping the band, could sit in the stands and watch their children perform. The band put on a show worth remembering. Since the band received a one they have the opportunity to move on to state this year. The band will compete in Lubbock for Area on Saturday, October 22.
The band floods the football field with music and color while performing their show 'Behold the Sea'. When B.J. Brooks wrote 'Behold the Sea' he featured musical pieces from The Abyss, The Prince of Egypt, and Behold The Sea Itself by Vaughan Williams. 
The band devoted most of their summer and hours of free time to perfect this show. Every morning and after school rehearsal has progressively taken 'Behold the Sea' from a great show to a greater one. 
"We want the listeners to feel entertained, inspired, and like they just went underwater with us," Associate band director Sara Rhynes said. 
The music, the drill, and everything in between accurately expresses all the intricate aspects of the ocean. The show starts off by hitting the audience with a wave of sound and everything that follows takes the listener on a beautiful experience that resembles the sea itself.
"The ballad is my favorite part of the show," Rhynes said. "You can really feel the music emotionally. There are lots of pretty colors and pretty sounds that go together and make an awesome product."
The band still has the potential to grow, and the hope is that eventually, the band regains the numbers it lost during covid. The band is an incredible community full of funny and sweet people. 
"The band is an inclusive group, everyone has a spot, and everyone is included," Rhynes said.  "I've never seen anything as big as our organization work with so much teamwork."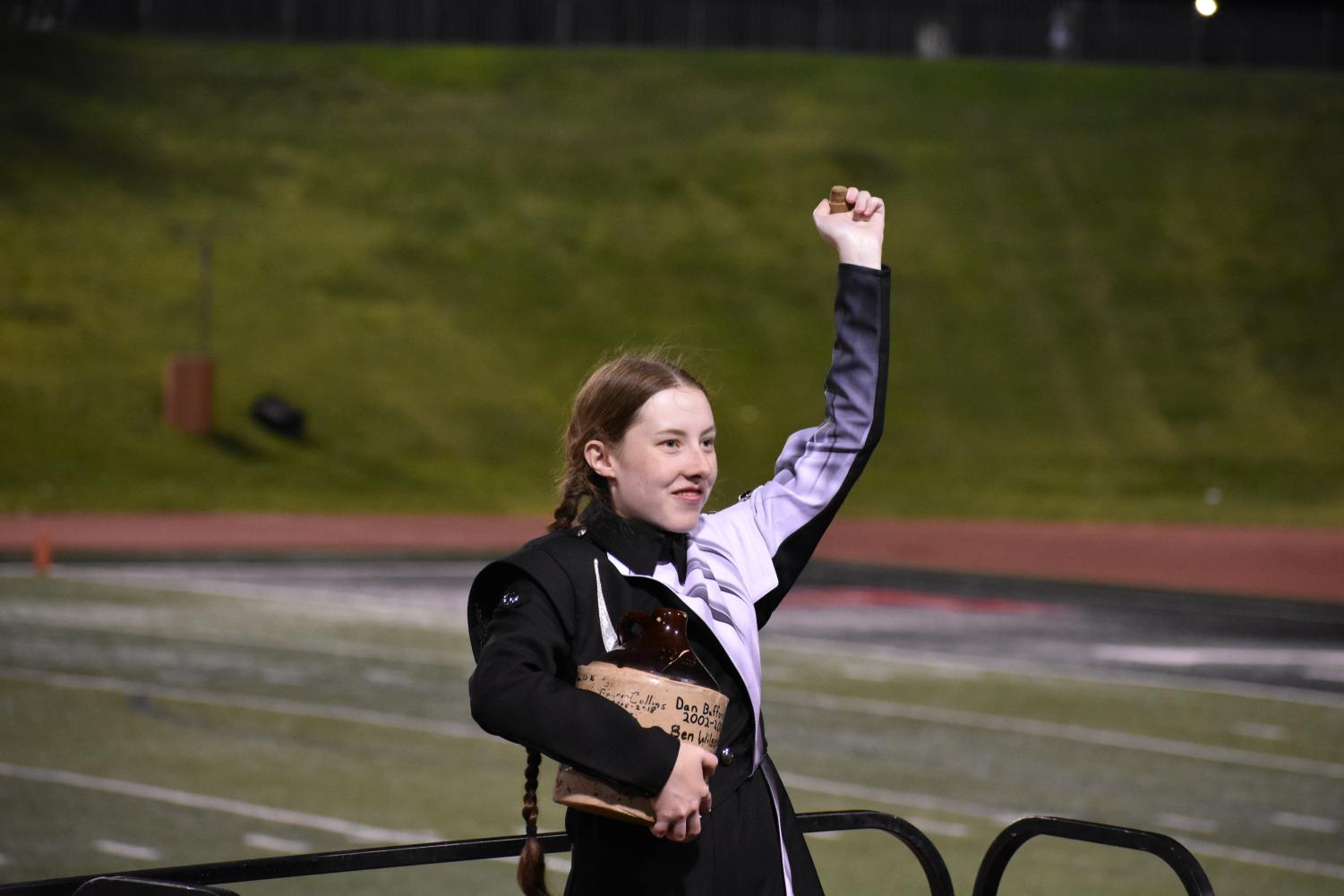 The bonds made in the band this year between students show in the way the band performs.  An obvious flow and friendship within the band has been developed this year and it makes for a fantastic community. When the band has flow and determination the band excels.
"Students are working hard this year to reach their potential," Rhynes said. "There are always distractions, but students always tend to rise to the occasion when it's time to compete and perform." 
This year the band gets to go to Area but will not advance to state due to not being a year 5A can advance. 
 "We hope that the band grows in their abilities and gets ready for another state show next year," Rhynes said. "Going to Area next year I think will help with that because that will bring more of a competitive nature rather than it just being an off-season."