Quarterbacks shine in Blowout Against Midland High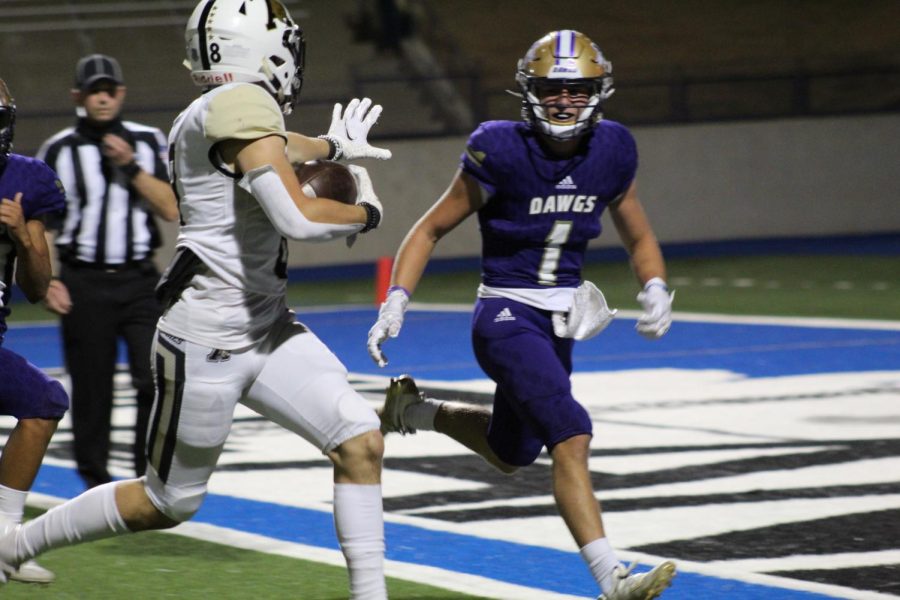 The Sandies (1-1) hit on all cylinders on Friday night at Midland"s Grande Communications Stadium in a 49-17 win over the Midland High Bulldogs (3-1). Amarillo High's well-balanced attack won them this game, accumulating 301 yards through the air and 282 on the ground. A complete game on both sides of the ball showed why the Sandies are ready to defend their district title.
The first half was the Will Maynard show, completing 10 of 13 and tossing for two scores. Taevon Hood would score midway through the second with a 30 yard touchdown run making the score 21-10. Midland High's Landry Walls would answer by connecting with Brian'Zai Perez for a 46 yard touchdown making the score 21-17 heading into half. With Maynard going down with an injury late in the second quarter, junior backup Brock Wade would fill in for the senior star. The offense wouldn't skip a beat as Wade kept the offense rolling. Wade would go on to complete 8 out of 15 passes for 169 yards and deliver 3 touchdowns to Cayden Phillips, Jameson Gracia, and Davin Lemmons. Jameson Gracia, slowly becoming a nice compliment to Division-1 prospect Davin Lemmons, finished with 5 catches for 103 yards and two touchdowns. 
After the defense struggled last week against the high-powered Midland Lee offense, they pitched a second half shutout to put the exclamation point on a great Sandie win. With the availability of Will Maynard unknown for next week, Amarillo High looks to keep the momentum going against their bitter rivals, the Randall Raiders (1-1), in the Battle of Bell Street.
Amarillo        7       14      28      0  — 49
Midland         3       14      0       0  — 17