Hard Fight Ends in a Loss
During the thrilling playoff game against the Monterey Plainsman, the Lady Sandies basketball team made history. They took a hard fought loss throughout five overtimes, ending with a final score of 86-78. 
"This was a game that a lot of people will never forget," head coach Jeff Williams said. "I have never experienced a game like this before, so to be a part of it was really special."
With some of the top players in the area facing-off, including Jada Graves, McKenzie Smith, Aaliyah Chavez, Kelly Mora and Ambrosia Cole—each player worked extremely hard during this game.
"Monterey was ranked number one in the state all along, so us being ranked in the top five, everyone knew it was going to be a great game." Williams said.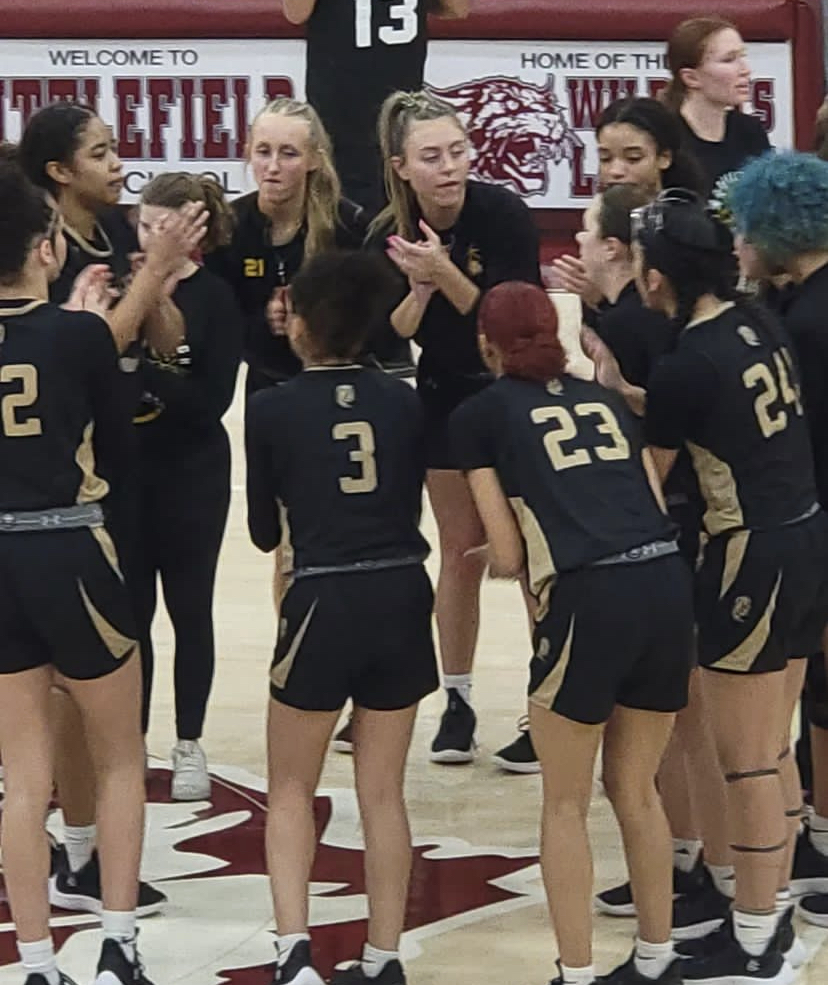 By the end of the fourth quarter, both teams had performed to the best of their ability. The girls prepared for the many overtimes to come as they ended the quarter with a 50-50 tie.
"This team gave it everything they had until the very end," Williams said. "They truly had each other's backs, not caring who was on the court or who was getting opportunities to score; they just wanted to continue to play together."
Finally, the game ended after five overtimes and the Monterey Lady Plainsmen took the win; eliminating the Lady Sandies from this years' playoffs. 
"This group of seniors was very talented, they came together throughout the season to lead in an amazing way," Williams said. "Although their years in the program are over, their contributions and records will continue."
Offseason is the time of year when the teams prepare for next year's season. The team will continue to work hard, gain strength and grow together until next year.
"Starting our offseason, we got back into the things we believe will help us be better next year,"  Williams said. "So we are working hard to get stronger and improve everyday."