Softball Takes First Ever District Championship
The Lady Sandies took their first ever district title after beating Tascosa 11-0.  
"My favorite part of the game was being able to take home the win and become the first team in Amarillo High Softball history to ever become district champions!" Ryleigh Robertson, Junior, said.
The team supported each other's small victories that led to this accomplishment. 
"Our shortstop, Amelia Tietz, ran all the way behind third base and caught an amazing fly ball that would have been a foul, but her hustle for that ball and the play that was made was outstanding." Robertson, said. 
Through lots of practice and hard work the team has turned into a family. They have bonded while pushing each other to do their best. 
"My favorite part of being on the team is all the new friendships and bonds that I have made in the softball program." freshman Danae Lopez  said. "I know that my teammates always have my back."
The team faced a new setback as many of their players graduated last year and the pandemic caused them to adjust to new rules. 
"Pre-season was probably the roughest patch for us." Amelia Tietz, Sophomore, said. "We lost to a lot of great teams but it only helped us prepare for district. District went great for us. We went 8-2, only losing to Randall and Caprock, making us district champions."
Despite the changes with Covid the team kept up with their traditions. 
"Before every game after our warm up, we all run to the side line, get in a circle, and pray over each other. It gives a sense of security over us all." Robertson, said. 
The team fought hard in the next round of qualifiers, but lost to Abilene Wylie. 
"My favorite part of being on this team is the atmosphere we bring in. We are always very energetic and uplifting." Robertson, said. 
About the Writer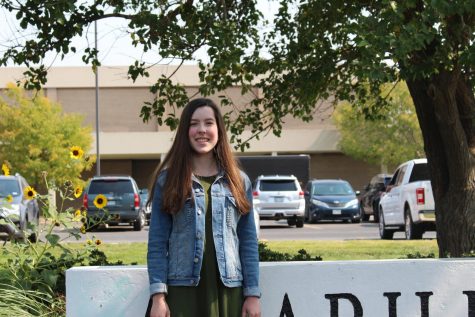 Alyssa Bartlett, Writer
Hi, my name is Alyssa and this is my first year on staff. I enjoy writing because it gives the reader a chance to step into the authors shoes and see the...