As the cheer season ends, the coaches have begun preparing for the next year with the release of the new Freshman, JV (Junior Varsity) and Varsity teams following the recent tryouts.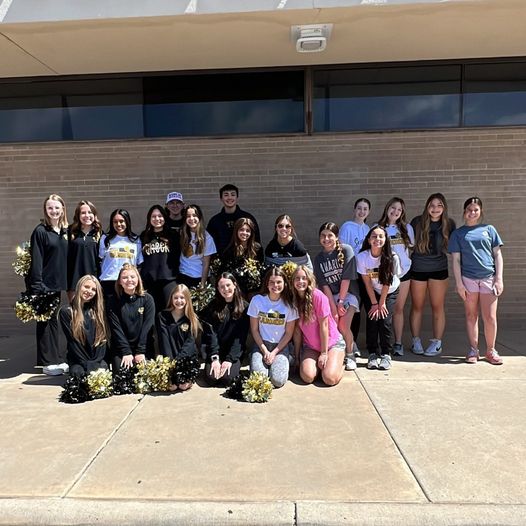 Cheer practices begin in April and will continue throughout the summer. Cheerleading takes a lot of time throughout the entire year, and the new girls and boys are up for the challenge
"I hope the teams work well together," Coach Grecia Zamora said. "Everyone already kind of knows each other and I think that helps with the unity of the squads. This year I want to maintain more of a positive aspect and provide more consistency and involvement."
New cheerleaders show much excitement for their new venture, and the cheer veterans prove to contain just as much enthusiasm. The coaches look forward to the upcoming season full of new ideas and bonds.
"I'm really looking forward to the new friendships I'm going to make this coming year," sophomore Abby Andrade said.
Each year, the cheer teams lose beloved members and have to create a new routine.
"I feel that it is bittersweet to see people leave as they embark on new journeys, but I also think it makes great opportunities to make new friendships and bonds with others that will be joining our cheer team," freshman Andi-Mae Cox said. "I am optimistic about the upcoming cheer season because I think that we will come together to do great things for our school's spirit."
Cheerleading come with many challenges and expectations; and this year's cheer squad has the capacity to represent the school well and add so much to the upcoming football, volleyball and basketball games.
"I'm excited to see how everything goes with the new cheer squads," Coach Andrea Olguin said. "I can't wait to watch everyone grow and learn. I love watching cheerleaders cheer on all our sports as a team."