One Step Closer to All-State Choir
21 choir students advance to the final round in All-State process
After the All-Region choir clinic and concert Saturday November 9th, 38 choir students turned their attention to the next step in their All-State choir process. Pre-area auditions, which took place at Amarillo College, Friday December 5th.
This is the second-to-last round of auditions for the choir students with hopes of receiving a chair in the All-State choir. The pre-area round of auditions consists of singing cuts from a new selection of music as well as a sight reading portion of the audition. Sandie choir students took 21 of the available 40 spots regular spots and 2 of the available 16 alternate spots.
"I was nervous, but I was able to combat the nerves just enough to do well." Senior Abigail Martin said.
Martin said many of her classmates, herself included, do not always perform how they would like during auditions. She says all of it has to do with the nerves and emotions that surround audition day, despite spending almost an entire month preparing and practicing for the audition process.            
"I practiced my music with my friends," Junior Bradley Hurt said, "We mostly just went to each other's houses and went through the songs very delicately and carefully." 
Hurt continues to say that he wishes he would have worked a little harder in preparation for his audition, but that it went well considering all of the extracurricular he was also working on at the time.
 Both students are veterans to the audition process, but will be advancing together to  the Area round of auditions for the first time. Hurt received 2nd chair for his vocal part of Tenor II, of which Sandie choir students took four of the available 5 chairs. Martin received 5th chair in her vocal part of Alto II, of which she was one of two Sandies that received an Alto II chair.
The final round of auditions in the All-State choir process, Area auditions, will take place January 11th in Midland. Students who receive chairs at this final audition will be placed in one of three large school All-State choirs.
The following students made the Region one Pre-Area choir: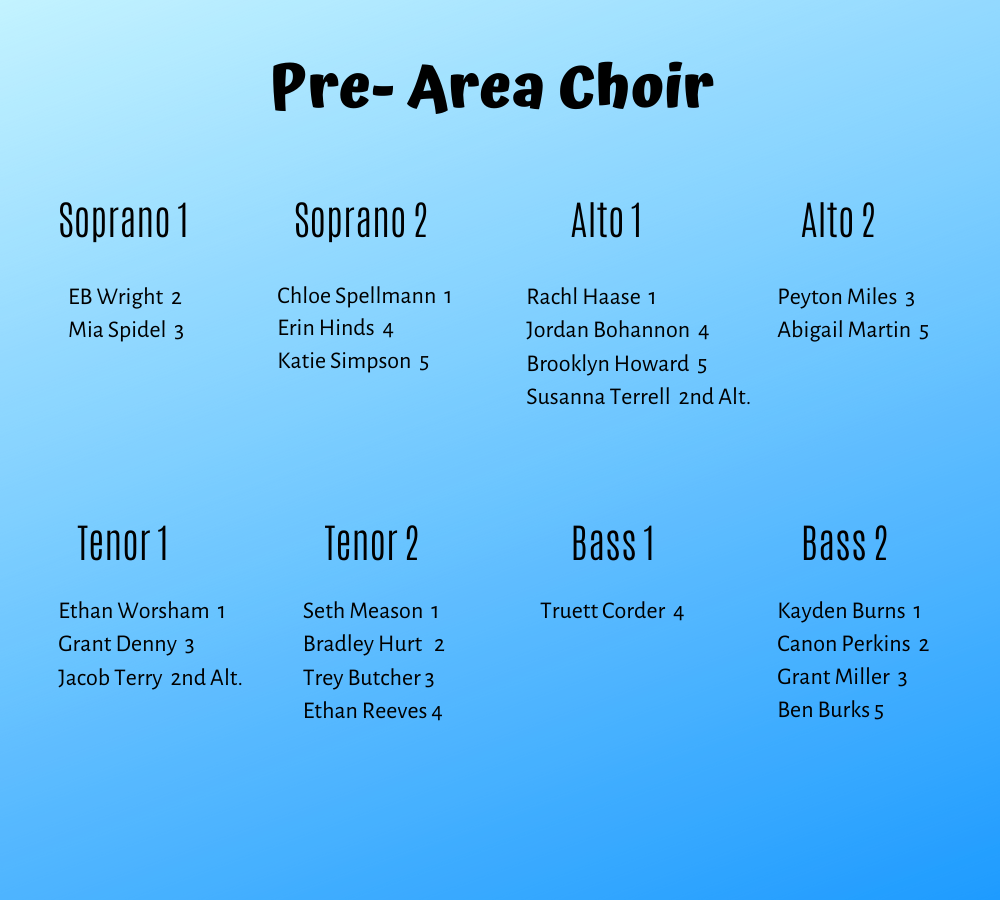 About the Writer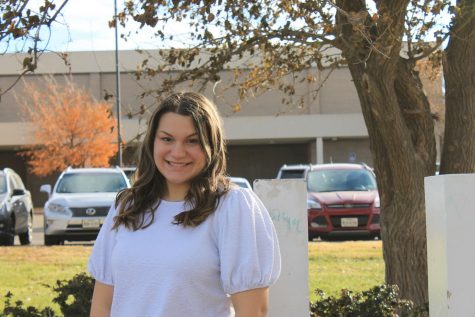 Lauren Girty, Editor
Hi, My name is Lauren and this is my second year on staff and my first year as an editor!  I love being on staff because it is such a great community...