2020 All-District + All-Region Choirs
Sandie Choir Students Come Out In Good Standing Despite New Audition Process
 Choir students had to begin this year's All-State process in a brand new way due to the ongoing COVID-19 outbreak. For the very first time, auditions took place virtually over a five day period rather than the normal one day audition process.
This is very different from past years, because normally students receive cuts the morning they arrive at auditions, have one opportunity to audition in front of judges, and get their results at the end of the day. This year, many students recorded their auditions in their homes, recorded their cuts as many times as they saw fit, and patiently waited for results that would come four days later.
"I did like virtually recording in the sense that I felt safe and not as stressed in my home environment," freshman Elana Weber said. "However, I prefer in person auditions, because I feel like judges are able to get a more accurate assessment of our voices."
Despite this, Weber attested that the virtual aspect of having the cuts beforehand and having multiple days to record helped with her confidence and lowered her chance of messing up. While this new aspect was helpful for many, some students had added aspects to worry about while auditioning.
"The week before auditions, I got COVID, so I wasn't able to perform to my full potential," senior Faith Nevarez said.
Nevarez, a four year veteran to this All-State process, spent numerous hours practicing over the summer and began school with high hopes of making it far along in this year's process. As the school year went on, she continued to work, but was blindsided after contracting COVID-19 just days before the audition process began. 
" I can improve on having better dynamics, so it can be clearly known to the judges," Naverez says. "I would just plan to make the next audition, [giving] the best performance that I could give".
In addition to the virtual aspect of auditions, to compensate for different instruction start times across the state, this is also the first time the district and region levels have happened at the same time. Both women made this year's All-District choir, but only the top ten chairs of each section became members of the 2020 All-Region choir and will advance to the next round of auditions. 
The next round of auditions, Pre-Area auditions, also virtual, will take place starting on November 28th and will end December 2nd. Students who make it past this level will then go on to the final round of auditions.
The following students made the Region One All-District/All-Region choir for 2020. The top ten chair placements will advance to the Pre-Area auditions.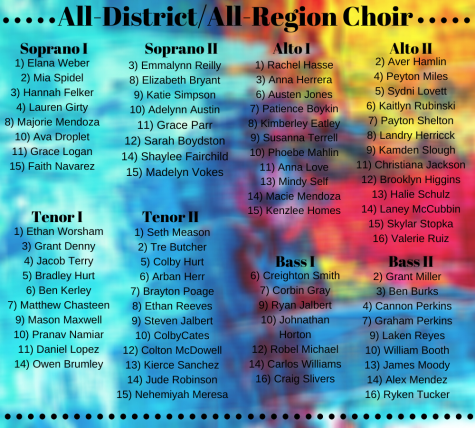 About the Writer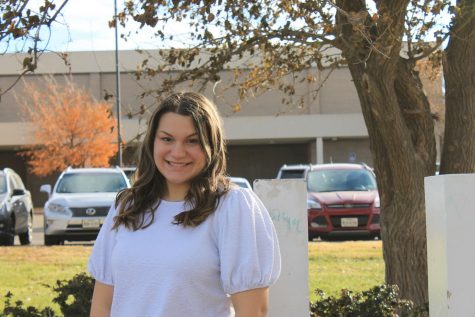 Lauren Girty, Editor
Hi, My name is Lauren and this is my second year on staff and my first year as an editor!  I love being on staff because it is such a great community...