Black Friday
What Deal Seekers Need To Know Before Heading Out This Black Friday
As society has transitioned toward online shopping, Black Friday has seen less wrestling matches over merchandise portrayed in holiday shows, such as Friends when Monica buys her wedding dress. However, many sales still transpire that a buyer can take advantage of from the comfort of their home. 
The tradition of Black Friday has changed over the years from one day to one month. Amazon, Target and Walmart extended their Black Friday sales to start as early as November 4 this year. They offer the same sales but space out what products will have discounts throughout the month. Early sale items span over all genres from electronics to kitchen appliances, such as Apple Airpods Pro currently $199 instead of $249, CHI Digital Flat Iron currently priced at $59 but usually $99, and Nespresso Vertuo Nest Coffee and Espresso Machine Bundle by De' Longhi on sale for $399 usually $499, specifically from Target. This decreases the chaos of having one day to get the store merchandise on sale. 
Advertisements for Black Friday portray this day as the likely time to buy Christmas gifts for family members. If early Christmas shopping seems appealing, the places offering the most discounts this black Friday include JCPenney, Kohl's, and Macy's, which all have websites, but not all have stores in town. Their average discount ranges from 50-68% per item. Because they fall under the department store category, they have a wide variety of goods ranging from cosmetics to electronics. Their cookware, especially crock pots and waffle makers, have prices under 20 dollars, a great gift for the aspiring chef in your house. It has a wide variety of toys for younger siblings or cousins. These deals do not include the high priced ticket items, but make it possible for a one and done shopping experience for the whole family. 
Those who want sales on high priced items can check out Best Buy for electronics and Ulta for makeup. Best Buy's electronics range from TVs and Apple merchandise to Drones and video games. The shopper can save up to $20-$400 per electronic. TVs and laptops currently have the biggest deals compared to the stores other merchandise. Makeup stores offer up to 50% off of major brands such as Urban Decay, Nars, and Chi. This is a great chance to replace anything from hairdryers to make up brushes. All these can be bought with one click of a button without having to leave the house. 
The now common phenomenon of buying online as opposed to in-store did not arise until 2009. The option of online Black Friday deals is not even two decades old. The idea behind this transition increased store profit and attracted customers that got discouraged by the traffic and crowds. Research shows that 23 million more shoppers participated in shopping than 2008. An economic move then now makes Black Friday sales available to thousands despite COVID regulations. 
About the Writer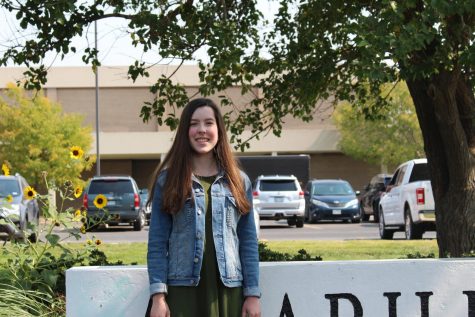 Alyssa Bartlett, Writer
Hi, my name is Alyssa and this is my first year on staff. I enjoy writing because it gives the reader a chance to step into the authors shoes and see the...