High school come together for Mamma Mia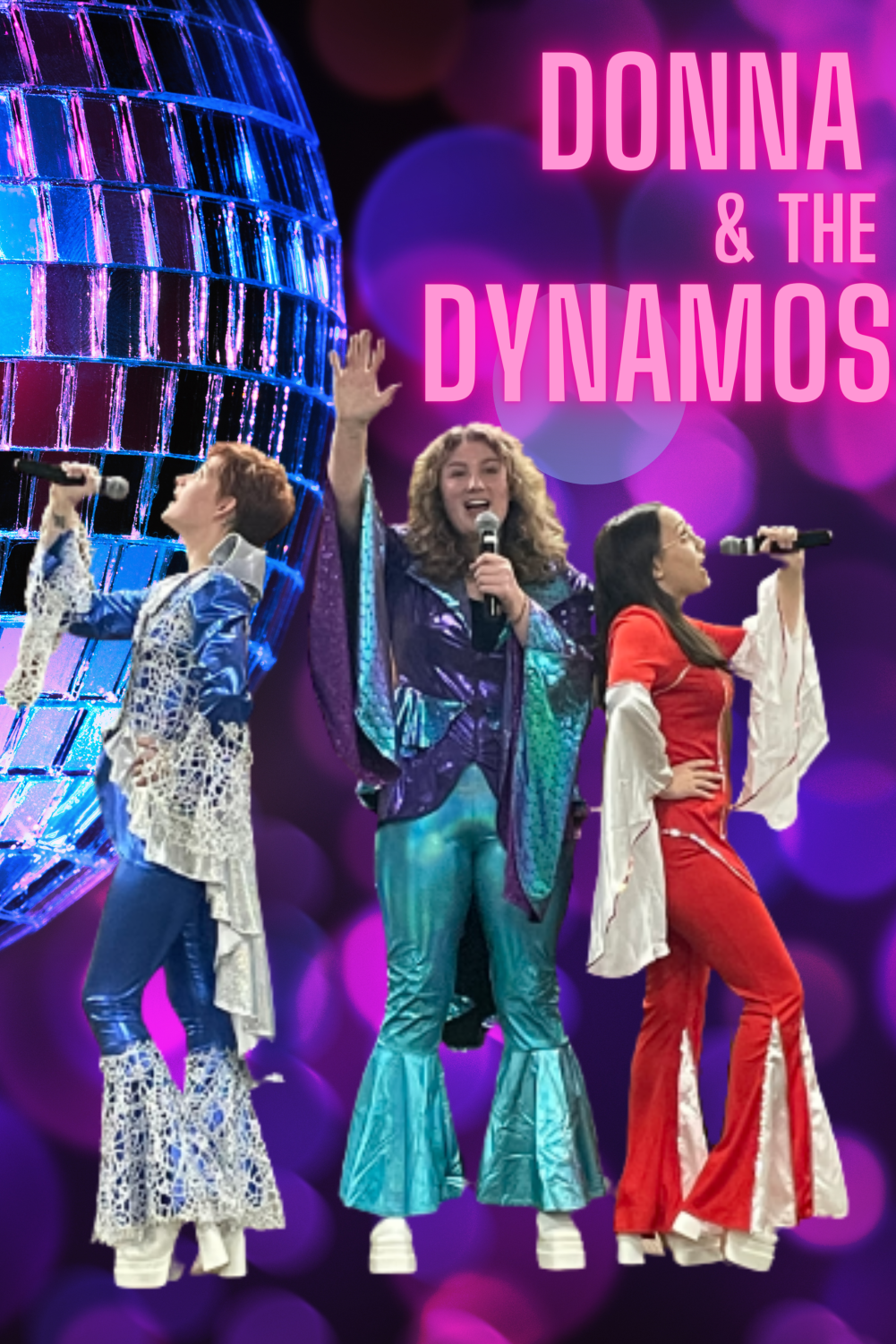 Mamma Mia, a musical performed by all 4 AISD highschools: Amarillo High, Tascosa, Palo Duro, and Caprock, takes stage November 17-November 19 on Tascosas stage. 
Rehearsals for Mamma Mia began at the beginning of September in hopes of having performances in late November. Ticket purchases will take place at the front entrance, $5 for students and staff, $10 for adults. Mamma Mia features a girl named Sophie who does not know who her father is, but wants him to walk her down the aisle. The story shows how she tries to make that happen. Although actors perform on stage, technicians behind the scenes  make sure the show runs smoothly.
 "I hope that when people see Mamma Mia they will see the hard work we put into it and can appreciate even the technical aspects that aren't immediately seen." Stage Manager and Junior Annika Dumoal said.
Much of the technical features of plays and musicals tend to go unnoticed, however many things are created to make the show beautiful. Such as, lights, sound, costumes, props, and set.
"I have done a lot of building the set, anything from ginormous walls to moving platforms to the giant boat," Set Lead and Senior Aiden Hendrick said.
All of the AISD schools come together to make this musical reach its highest potential while building relationships along the way throughout different departments.
"I hope that the kids get to know people from other schools and make friendships across the district and that those last through UIL season and years to come." Director Alexandra Easterling said.
Since all of the schools come together, so do the directors, so they find ways to share ideas to create a show by giving notes to actors, presiding over certain aspects, and casting.
"With this show, we have 6 schedules, 6 communication styles, 6 artistic visions." Palo Duro and Caprock Highschool's  Technical Director, Michael Stafford said. 
Cast, crew and directors come together to create a show they can present proudly.
"Please come see Mamma Mia, it is a great show and everyone has worked so hard on it," Dumoal said.