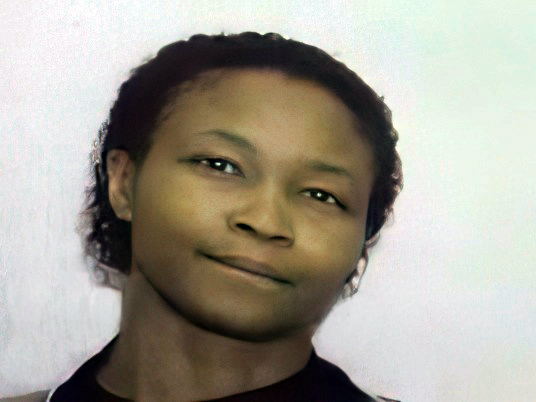 On Sept. 11, 1997, at 7:15 a.m., officers were dispatched to 3100 N Wilson St. to a partially unclothed body found on the roadway. Once officers arrived at the scene, they found 35-year-old Linda Gale Jackson face down in the street. Originally, Jackson's cause of death was determined as vehicular manslaughter, but further evidence and an autopsy report determined that Jackson had signs of sexual assault prior to her death, causing investigators to rule this case as a homicide. 
Investigators believe that Jackson's case has a connection to another unsolved murder: Gloria Ann Covington and the well-known disappearance of Dorian Thomas. Thomas was one of the children that found the body of Covington and Jackson was found dead one month after Covington's death. Witnesses say they saw Jackson getting into a similar vehicle to the light-colored pickup truck connected to Covington's case. Many believe that Jackson worked as a sex worker at the time of her murder. 
"Sometimes they are doing these things because of hardships that people don't understand," Potter-Randall Special Crimes Lt. Gary Trupe said.  "They don't deserve to be murdered because of an occupation they chose. It may put them more so in a position to be harmed than other people, but it doesn't give someone the right to kill somebody."
While this case went cold, the police continue searching for answers and her murderer. 
"Over the last several years there has been some movement on the case in regard to some of the evidentiary things we have; like running additional tests on evidence through the lab at DPS, but none of those have proven to help us get any further in the cases," Lt. Erick Bohannon, with the Special Crimes Unit said. 
At the time of her death, she worked for Sytel Ltd. and was the mother of two daughters.