Hustle, Hit, and Never Quit
Boys and Girls teams compete at the State Cross Country Meet
After many months of training, the Cross Country teams were ready and prepared to take this year head-on. The teams had worked since June training and building up stamina and on Nov. 3 both teams boarded a bus headed to Old Settlers Field in Round Rock Tx to compete in the State Championship Meet. 
"The team began captain's workouts back in June and has been training 5-6 days per week since. We vary workouts between tempo runs, Long runs, the Steady States, and hill workouts," girls cross country coach, Johnathan Woodward said. "Since June, I would say they have put in around 700miles."
This is the first time in a few years that both teams will compete at the State meet although they have qualified individual runners in the past or one team has qualified. The boys team is led by past State Qualifers seniors Miles Cox and Isaac McGill and the girls are led by past State Qualifers senior Brooke Latham and sophomore Emmaa Milsow. The coaches are hopeful of the meet. 
"Our goal is to stand on the podium and hopefully get top 3," boys coach, Jacob Dawson said. "That's something we know we can accomplish if we run our best," 
Hoping to place and be the best in the state, both the boys and girls teams will compete in the state race.
"I'm a little nervous and really excited. We have a great group of guys who work really hard. We have a chance to do something special at state and I'm excited to see the guys compete," Dawson said. 
All the coaches have expressed their confidence in this season's team. They value the runner's hard work and morals each time they step out onto the track with their gear on. 
"Competing," Woodward said. "Being competitors because that translates to everything in life to me. We have a culture of solid leaders [and] this year's group, we're set to make a push at all three [championships]."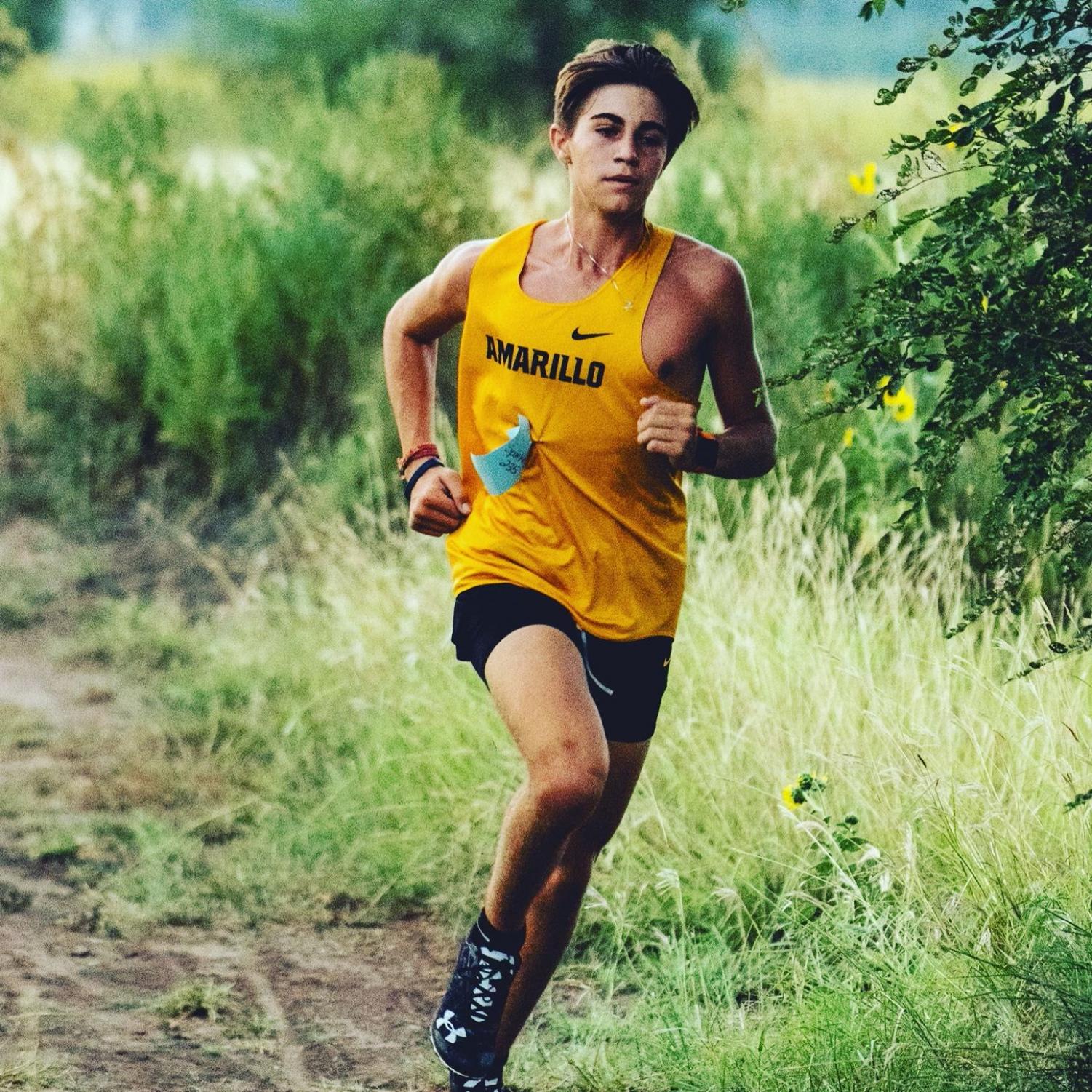 Strong friendship ties and goals go hand in hand for many of the runners; especially when it comes to the meets which require the discipline and strength of everyone out there pulling their weight. 
"I love the team and I love running," Senior Brooke Latham said. "I like competing, so all the work that I put into running is paid off in meets whenever we do well."
Their spark for motivation not only comes from the coaches themselves but also from the people around them that allow them to push harder each time for a new personal best. 
"I wanna break 17 minutes and I want to beat the person ahead of me," Sophomore John Kyle Sparkman said. 
Being as it may be the last season for senior runners, many have taken it to heart to end their season off with a strong note.
"I want to go to state for a fourth year because I went my freshman, sophomore, and junior year and I want to go back my senior year," Latham said. 
Through all the challenges they may face, every single team member knows that they can find an escape on the track and support from their fellow team members while running their course to place at the podium. 
"Positivity," Woodward said. "I'm a very positive, energetic person and I always preach: compete. And it's fun when you have good solid kids who have bought into hard work."